Weekly Tech Highlights: Apple Music's Big Number, Tesla's Ups And Downs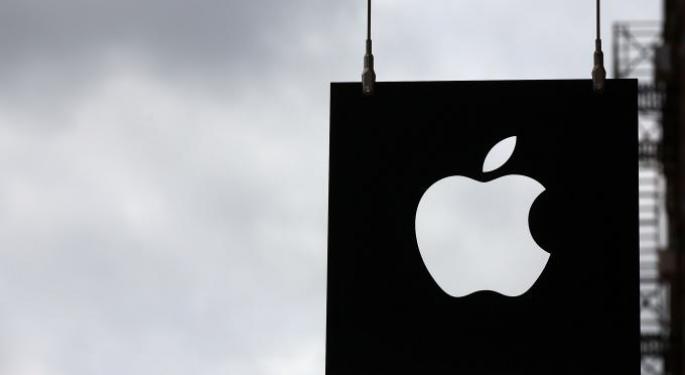 Earnings season may be slowing down, but there were still a number of tech companies reporting over the last week. However, the big winner of the week might have been Apple Inc. (NASDAQ: AAPL), which finally announced some official numbers for its music service.
Apple Music Has 11 Million Trial Members
It does not appear that anyone has actually started paying for Apple Music yet, but the company proudly announced that 11 million individuals are testing the service.
"Eleven million sounds pretty bad to me," former hedge fund manager Cody Willard told Benzinga. "How many iPhone users [are] out there? How many iPad? We're talking about several hundred million devices. And we've got less than 10 percent penetration for a free product that was the entire operating system upgrade offering in the last month?"
Tesla's Ups And Downs
Kyle Woodley, managing editor at InvestorPlace, said he thought the investor reaction to Tesla Motors Inc (NASDAQ: TSLA) was due to its delivery guidance.
"That's got to be the spooky detail for everyone," Woodley told Benzinga. "Revenues beat, earnings beat."
If Tesla has any chance of reaching the high end of its deliveries estimate, Woodley said the company must have "perfect quarters" from here on out.
Related Link: Google-Tesla Merger Is Not Possible, Could See 'Strong Partnership' Instead
Zynga = Nothing More Than A Stock Option?
Zynga Inc (NASDAQ: ZNGA) has been all over the place after reporting earnings this week.
"Zynga is basically a stock option," Sean Udall, CIO of Quantum Trading Strategies and author of The TechStrat Report, told Benzinga. "It's a $2.50 stock. [New employees] can get loaded up in a massive number of shares or options. It's like a cheap stock option with quite a bit of time value."
Zynga was down two percent after hours on Thursday but sprang back to life Friday and closed up more than 7 percent.
Relax - Windows 10 Isn't Slowing Down The Internet
Contrary to the Y2K-style concerns that preceded the debut of Windows 10, Microsoft Corporation (NASDAQ: MSFT) has not slowed down the Internet with its new OS.
"If everyone upgraded at once, this could be a possibility, but this isn't the case," Patrick Moorhead, president and principal analyst at Moor Insights & Strategy, told Benzinga. "Only the five million Insiders got the immediate upgrade."
Moorhead said that Microsoft is "prioritizing systems that don't have known bugs in the hardware configuration."
"I am expecting the whole process to [take] weeks, if not months, for consumers," he added.
Nokia Has Ditched Its Mapping Business - Now What?
Nokia Corporation (NYSE: NOK) has sold HERE, its mapping business, to a trio of automakers. The company previously sold its smartphone division to Microsoft. Can the company survive without any of its core businesses?
"Nokia is taking the [cash] and funding a dramatic company change," Rob Enderle, principal analyst at Enderle Group, told Benzinga.
Tech industry expert and analyst Jeff Kagan told Benzinga that everyone thought Nokia was fading away when it sold its smartphone business to Microsoft, but that may not be the case.
"We have been seeing new life at Nokia, first with tablets and now with smartphones," said Kagan. "Nokia is getting back into [that business]."
Disclosure: At the time of this writing, Louis Bedigian had no position in the equities mentioned in this report.
Posted-In: Apple Jeff Kagan Kyle Woodley Microsoft Patrick MoorheadNews Top Stories Tech Best of Benzinga
View Comments and Join the Discussion!