Negotiators To Push Deadline For Iran Nuclear Deal…Again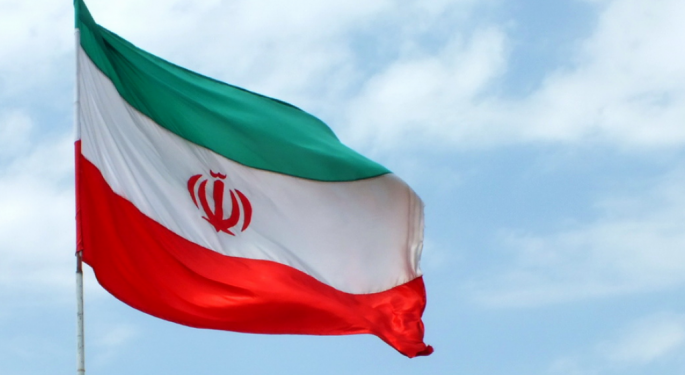 Western diplomats and Iranian officials agreed this week that they would need to continue their negotiations over Tehran's nuclear program despite the fact that they had set a hard deadline for Tuesday.
After reaching a preliminary agreement in 2013, the two sides found that differing opinions on how to proceed, and even how to interpret the earlier agreement, would make it difficult to reach a final accord.
Sticking Point
The two sides have been unable to reach an agreement regarding a monitoring schedule that will ensure Western policymakers that Tehran is sticking to its promises to curb its uranium enrichment activities.
The U.S. has said it will walk away from the deal if the monitoring is taken off the table, putting pressure on Iran to accept the terms or see the sanctions squeezing its economy continue.
Related Link: How Will An Iran Deal Impact The Global Oil Market?
Delaying The Inevitable
The two sides have agreed to continue negotiations until July 7 and abide by the terms set in a preliminary deal in November 2013. Many believe that policymakers are simply postponing what they see as an inevitable failure to make a deal.
Because the talks have dragged on for so long, some say there isn't much more that can be said on the topic. However, Secretary of State John Kerry has been optimistic about the prospect of a deal.
A Boost For Iran
Iranian markets have been chomping at the bit for a deal, as it would likely give the nation a major boost. Not only would Iranian oil make its way back to the global market, lifting the sanctions on financial transactions between Iranian banks and the rest of the world would mean that foreigners would have an opportunity to invest in the nation's economy.
The interim agreement has already given Iran's automakers a boost, they have reportedly increased output by around 60 percent over the past 11 months.
Image credit: Sonia Sevilla, Wikimedia
View Comments and Join the Discussion!
Posted-In: Iran John Kerry nuclear program TehranPolitics Top Stories General Best of Benzinga