SpaceX Facing Setbacks After Launch Accident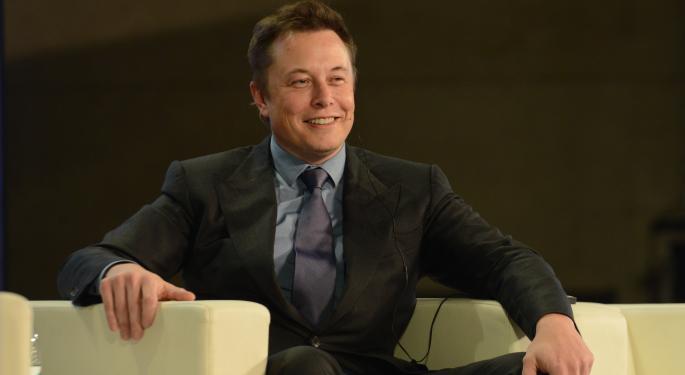 Over the weekend, SpaceX's Falcon 9 exploded shortly after its launch, the rocket's first full mission failure. Attached to the Dragon capsule and armed with over 4,000 pounds of supplies, the rocket was destined for the International Space Station, but was destroyed just minutes after being launched.
SpaceX CEO and founder is none other than Tesla Motors Inc (NASDAQ: TSLA)'s Elon Musk.
Keeping On Schedule
Now, it's up to SpaceX to figure out what went wrong and rectify it as the company has almost 50 launches, worth upwards of $7 billion, already on the books.
The company has emerged as a leader in the space flight sector and boasts around 20 private customers as well as NASA. At the moment, the company is still searching for what went wrong at Sunday's launch, though Elon Musk tweeted that the cause may have been an "overpressure event in the upper stage liquid oxygen tank."
Related Link: Will SpaceX Issues Hurt ViaSat?
Reusable Rockets
While most of SpaceX's customers have said that the failed launch won't sway them from using SpaceX for future launches, this weekend's explosion marked a major setback for the private space-exploration company. Amid calls for cheaper rocket options, the Falcon 9 was set to test SpaceX's latest attempt at softly landing the rocket at sea.
SpaceX has been working to develop a way to recover and reuse rockets following a launch, something that would significantly reduce the cost of space travel. However the company's previous two attempts have ended with the rocket exploding upon impact with the barge it was intended to land on.
View Comments and Join the Discussion!
Posted-In: Falcon 9 SpaceXTech Best of Benzinga