TransUnion Rates Our Credit Scores, Now The Market Rates It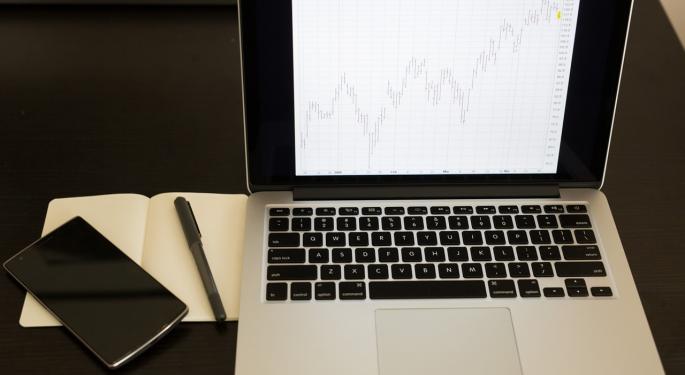 TransUnion Corp. (NYSE: TRU), a global risk and information provider, could be one of the biggest IPOs in 2015. The company hopes to raise $782 million this Thursday, June 25. TransUnion expects to issue 29.5 million shares between $21 and $23 per share. At that range, the company would have a market value of $4 billion.
In July 2012, the company previously planned to do a $325 million IPO, but scrapped plans to due unfavorable market conditions. It was eventually bought by private equity Advent International and Goldman Sachs' PE arm.
History And Business Model
TransUnion is based in Chicago and founded in 1968 as a credit reporting bureau. After 47 years, TransUnion is now the third largest credit bureau behind Equifax and Experian. The company has grown to offer its services in over 30 countries with 35 million consumer and 65,000 business customers.
TransUnion's business model contains three segments: data, analytics and technology. TransUnion provides credit data to consumers looking to handle their credit and risk scores and prevent against identity theft.
Related Link: How TransUnion's IPO Could Affect Your Credit Score
To businesses, the company offers analytical and informational management services. Through these services, it creates credit reports on consumers and sells them to banks and other lenders. Banks and other lenders, in turn, use the information to decide whether to provide a loan or what interest rate to charge. According to the S-1, "The company's business customers are spread across the financial services, insurance, healthcare and other industries."
TransUnion's customer base extends to many of the biggest companies and industry leaders. The company notes, "In the U.S., it contracts with nine of the 10 largest banks, all of the top five credit card issuers, all of the top 25 auto lenders, 14 of the 15 largest auto insurance carriers, thousands of healthcare providers and federal, state and local government agencies. The data and analytics market already is and will be continue [sic.] to be a large and quickly growing market."
Initial Projections
IDC reported in September 2014, "Spending on business analytics services worldwide is projected to reach approximately $52 billion in 2014 and is projected to grow at a CAGR of about 15 percent from 2014 to 2018." The company believes this growth will be driven by growth in data and application, increases in technology, greater lending activity in emerging markets internationally and more needs by businesses and consumers – such as compliance requirements and the monitoring of personal information.
Related Link: IPO Outlook: Is The Market Hungry For Chicken Processor Wayne Farms?
In addition to the company's growing market, it has an impressive product portfolio. The company is able to process large amounts of data sets and has leveraged this data platform into four solutions. Its AdSurety platform is a digital market service that links 135 million U.S. users. CreditVision evaluates consumer behavior over time to better predict the consumer and can lead to better pricing for consumers. Insurance Coverage Discovery is a solution offered to healthcare customers that are looking to recoup uncompensated healthcare bills. Even government and law enforcement can find value with TransUnion through its TLOxp protocol, which helps these agencies prevent fraud and receive due diligence to come up with threat assessment programs.
Financials
Like TransUnion's customer base, its revenue has enjoyed year-over-year growth. From 2012 to 2014, revenue grew from $767 million to $1.30 billion. Revenue in the first quarter this year grew by 16.4 percent to $353.1 million from $303.4 million in 2014.
Since 2012, the company has been burning through its cash. In 2012, the company had $154.3 million and ended 2014 with $77.9 million. As of Q1 2015, TransUnion has $87 million. Total assets and liabilities were $4.61 billion and $3.88 billion, of which $2.98 billion is long-term debt.
In June 2010, TransUnion entered into a senior secured loan. It was refinanced in April 2014, and the loan was increased from $1.12 billion to $1.9 billion. According to the S-1, "As of March 31, 2015, the senior secured credit facility consisted of a $1.9 billion term loan maturing on April 9, 2021 and a $190 million revolving credit facility maturing on April 9, 2019."
Potential investors should take notice as TransUnion said in its S-1, "We may not be able to generate sufficient cash to service all of our indebtedness, and may be forced to take other actions to satisfy our obligations under our indebtedness, which may not be successful."
TransUnion originally planned to raise $325 million in late 2012, but eventually was bought out by private equity firm Advent International along with Goldman Sachs' PE division. The Wall Street Journal reported, "The two buyers paid more than $900 million of cash and about $2.2 billion of new and existing debt." The deal was valued at $3 billion.
The two buyers paid more than $900 million of cash and about $2.2 billion of new and existing debt, The Wall Street Journal reported at the time, citing people familiar with the matter. The two firms each own 48.8 percent of TransUnion and post-IPO will each have a 40.7 percent equity stake.
Related Link: GDS Link Announces Integration Of TransUnion's CreditVision Solution
Pricing Info
TransUnion estimates the net proceeds of its offerings to be $610.6 million. It intends to use the proceeds to repay outstanding its 9.625 and 8.125 percent senior notes due in 2018.
TransUnion expects to offer 29.5 million shares between $21 and $23 a piece on the NYSE under the ticker TRU. The main underwriters include Goldman Sachs, JPMorgan and Bank of America Merrill Lynch. Pricing is expected to take place Wednesday night.
Image Credit: Public Domain
Posted-In: Advent International Equifax Experian Goldman SachsTechnicals Previews IPOs Trading Ideas
View Comments and Join the Discussion!