Marijuana's Pesticide Problem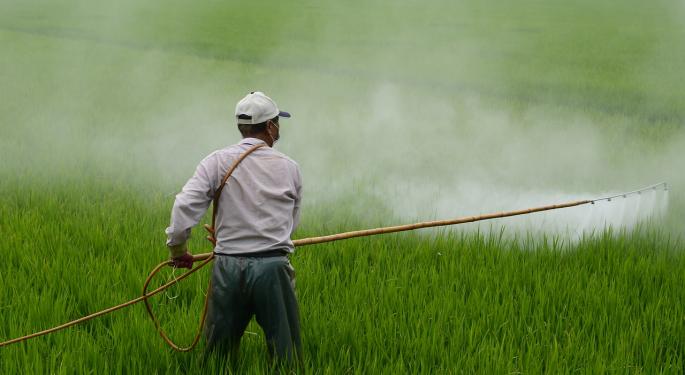 With marijuana emerging as a new industry in the U.S., growers are still trying to find a balance between protecting the environment and consumers' health and managing the costs of a growing business.
As legal marijuana cultivation is a relatively new concept, growers are essentially pioneers working out how to move their business forward without much outside guidance. However, as pesticide use becomes more common among growers, there has been a growing focus on how growers maintain their crops.
The Pesticide Debate
In Colorado, studies showed that many of the plants produced in the state had been exposed to dangerous chemicals that could potentially have a negative impact on consumers' health.
However, cannabis growers say they must use pesticides in order to keep their plants from being destroyed, something that would cost a grower hundreds of thousands of dollars.
Related Link: Black & Veatch Win Helps Lead The Way In Pesticide Removal
Federal Law Hinders EPA Action
The Environmental Protection Agency typically creates specific crop categories and allows pesticide companies to test and register their products for use on that crop. However, the EPA has no established category for marijuana, as the drug is still considered illegal by the federal government.
For that reason, cannabis growers are largely on their own for determining the best way to protect their crops.
An EPA Loophole
To help improve the quality of marijuana crops, the Environmental Protection Agency has stepped in to provide marijuana growers with pesticides that have been deemed safe for public health.
Cannabis related products can now be registered with the agency as a "Special Local Need," a way the agency can sidestep having a specific marijuana crop category. Using this avenue, growers can obtain pesticides that have been deemed safe for use on their crops quickly and at a low cost.
Related Link: Medical Marijuana Takes A Hit After Supreme Court Ruling
Pesticide Companies Wary
While the EPA's interference is largely considered a win for the marijuana trade, it remains unclear whether or not pesticide makers will be interested in registering their products for use on cannabis crops.
With the industry still very uncertain, some companies may be reluctant to spend the necessary time and money required to get their products approved for use on marijuana crops.
Image Credit: Public Domain
View Comments and Join the Discussion!
Posted-In: EPA marijuana pesticidesPolitics Top Stories General Best of Benzinga