The 10 Best CEOs In America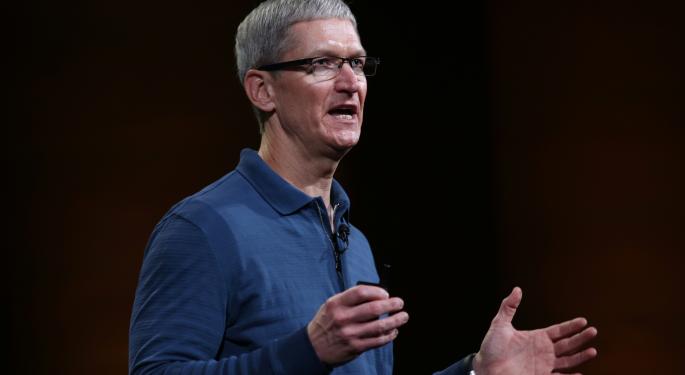 Career service website Glassdoor just released its annual Employees' Choice Awards, which includes a list of the top American CEOs based on input from employees.
Glassdoor leaves the survey open year-round and asks employees "whether they approve or disapprove of how their CEO is leading the company." Once a year, Glassdoor compiles the data and ranks American CEOs based on the percentage of employees that approve of their leadership.
Big Movers
This year's CEO list looks a lot different than 2014's list, as 60 percent of the CEOs in the top 50 were not in the top 50 last year. To see just how much the list has changed in one year's time, look no further than the top spot.
This year's top CEO, Larry Page, missed the top 10 completely last year, coming in at number 11. In addition, 2014's top CEO, LinkedIn Corp (NYSE: LNKD)'s Jeff Weiner, did not make the top 10 in 2015, coming in at number 12.
2015's Top 10:
Here's a rundown of Glassdoor's 2015 list of the top 10 American CEOs:
10. Tim Cook, Apple Inc (NASDAQ: AAPL) (94 percent approval)
9. Glenn Johnson, Insight Global (94 percent approval)
8. John Schlifske, Northwestern Mutual (95 percent approval)
7. Lloyd Blankfein, The Goldman Sachs Group Inc (NYSE: GS) (95 percent approval)
6. Hugh Grant, Monsanto Co (NYSE: MON) (95 percent approval)
5. Scott Scherr, The Ultimate Software Group Inc (NASDAQ: ULTI) (95 percent approval)
4. Mark Zuckerberg, Facebook Inc (NASDAQ: FB) (95 percent approval)
3. Charles Butt, HEB Grocery Company (96 percent approval)
2. Mark Parker, Nike Inc (NYSE: NKE) (97 percent approval)
1. Larry Page, Google Inc (NASDAQ: GOOG)(NASDAQ: GOOGL) (97 percent approval)
View Comments and Join the Discussion!
Posted-In: Charles Butt Glassdoor Glenn Johnson Hugh Grant Jeff WeinerPsychology Success Stories General Best of Benzinga