MasterCard Slams Bitcoin In Letter To UK Officials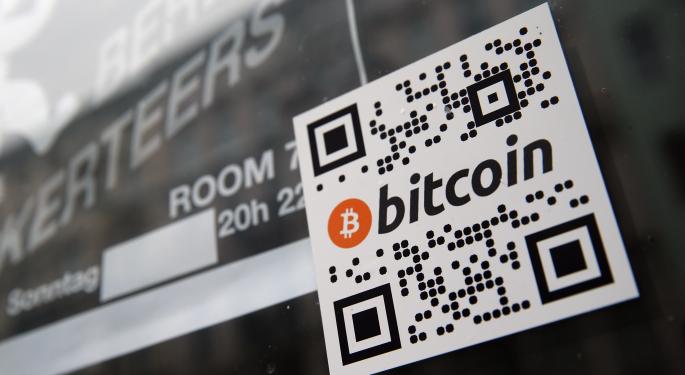 Bitcoin has been praised for its ability to facilitate transactions quickly and easily to users across the globe at a fraction of the price of its competitors. However, MasterCard Inc (NYSE: MA) claims that once bitcoin is subjected to the same regulations that financial institutions and credit cards face, the benefits of using the cryptocurrency will be few and far between.
Bitcoin Risks Outweigh Rewards
In response to the UK's call for information regarding digital currencies issued in November, MasterCard wrote a letter outlining the significant risks posed by bitcoin. The company went on to claim that cryptocurrencies have very few benefits at all, and that traditional payment methods are currently the only options that protect consumers.
Security Concerns
According to the letter, MasterCard sees bitcoin's advantage as a low-cost payment method as a tradeoff for security. The company said bitcoin's transaction costs are significantly lower than that of MasterCard because credit cards are required to adhere to strict consumer protection laws. Bitcoin users have no where to look if they fall victim to an online scam and send money to a merchant who doesn't deliver, while credit cards offer some protection against this kind of act. If bitcoin is more heavily regulated, the company said, its costs will also rise.
Related Link: Have You Met The Bitcoin Booty Girls?
Recommendations
MasterCard went on to call on the UK government to impose such regulations, saying that the current system leaves users open to a high degree of risk. To rectify this, MasterCard recommended that the UK impose the same regulations that non-bank money transmitters face on bitcoin firms. The credit card company also said blockchain transactions should be monitored by an overseer in order to make the process more transparent.
Differing Opinions
MasterCard isn't the only financial firm to weigh in on the direction of digital currencies.
In its own response, Accenture plc (NYSE: ACN) agreed that more regulation is required; but Citigroup Inc (NYSE: C)'s Treasury and Trade services recommended that the UK treasury consider getting on board with its own digital currency.
View Comments and Join the Discussion!
Posted-In: BitcoinCryptocurrency Forex Top Stories Markets Tech Best of Benzinga