'Ransomware' Extortion Cyber Attacks Surge 165 Percent In Q1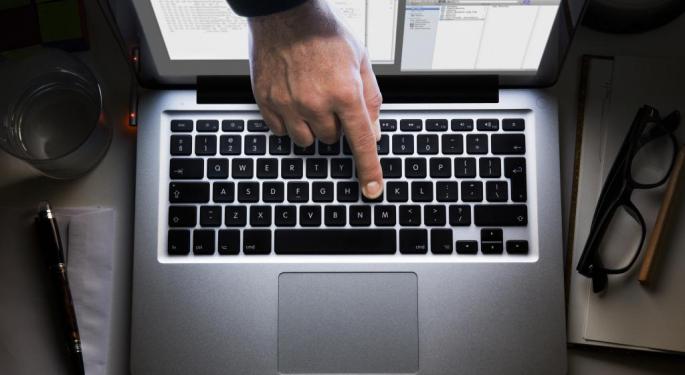 According to a new report by Intel Corporation (NASDAQ: INTC), high-tech extortion attacks surged 165 percent in the first quarter of 2015.
Intel's latest McAfee Labs Threats Report indicates that the slight drop in so-called "ransomware" attacks that occurred in 2014 following the police takedown of a major ransomware network was short-lived and that the world is now experiencing more attacks than ever before.
What Is Ransomware?
Ransomware is malware that takes control of an infected computer or phone and locks users out of all access unless they pay a ransom. Devices usually become infected when users click on an infected link or download an infected file.
Related Link: Hacking Attack Highlights US Lack Of Cybersecurity
The scheme originally started in Russia but has been a global issue over the past four years. Victims are usually required to pay a ransom of between $100 and $500 or risk permanently losing all their data.
Findings
According to Intel's chief technology officer Raj Samani, the company found 700,000 cases of ransomware on customers' computers, phones and networks in Q1. Samani also mentioned the rise of "sleeper" versions of ransomware that take control of storage devices during data backups.
Adobe Attacks
The study also revealed that malware attacks on Adobe Systems Incorporated (NASDAQ: ADBE)'s Flash software climbed a whopping 317 percent in Q1.
Customers worried about these types of malware attacks should make sure they have installed the most up-to-date Adobe software, as many attacks take advantage of out-of-date software.
The Big Business Of Cybersecurity
While most people are rightfully concerned about the growing danger of cyber-attacks, cybersecurity companies are profiting off of it.
Shares of FireEye Inc (NASDAQ: FEYE) are up more than 57 percent in the past year, while Palo Alto Networks Inc (NASDAQ: PANW) stock is up 121 percent in that time.
Posted-In: cyber attacks cyber security ransomwareNews Global Tech Best of Benzinga
View Comments and Join the Discussion!