Wal-Mart Names New Chairman Of The Board And It's Another Family Member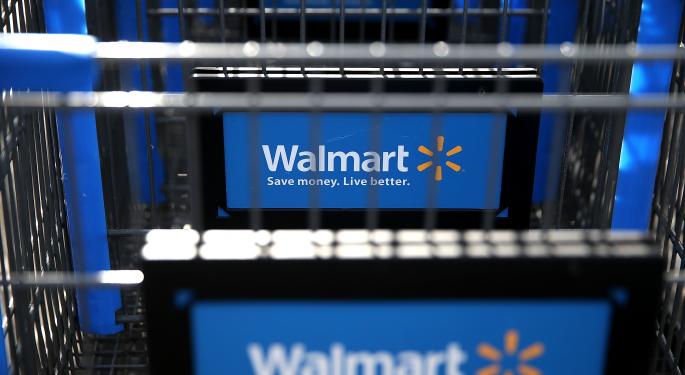 Wal-Mart Stores, Inc. (NYSE: WMT) on Friday elected a new chairman of the board, replacing Rob Walton, who has served for 23 years. Walton, the eldest son of store founder Sam Walton, is being replaced by son-in-law Greg Penner.
With a net worth of nearly $38 billion, Walton was ranked the ninth-richest person in the world by Forbes in 2013. He surpassed his father as the chairman of the board back in 1992, following Sam's death.
Penner, who was previously vice chairman of the board, has been with the retailer for 15 years, the last seven years as a board member. Before joining Wal-Mart, Penner received an MBA from Stanford and became an analyst for Goldman Sachs. Penner also manages Madrone Capital Partners, an investment firm associated with the Walton family.
As Bloomberg noted, The Waltons are betting that the technology experience Penner has will help to guide the company into a new era of e-commerce alongside format stores.
The Walton family alone own more than 50 percent of Wal-Mart's shares outstanding. Many shareholders believe it is unfair for the Waltons to have such control in the company, and believe that an independent director will better associate shareholders.
The retailer giant's shares have declined nearly 5 percent in the past month and are down 14 percent year-to-date.
Wal-Mart shareholders have expressed concerns about Walton's leadership; At Wal-Mart's shareholder meeting in 2013, more than 25 percent of shareholders, not in the Walton family, voted in opposition to re-electing Rob as chairman of the board. A few of these shareholders included New York City Pension Funds, CalSTRS, The State Of Wisconsin Investment Board and CalPERS (Nation's largest pension fund, withheld its vote due to reputational risks).
Posted-In: Greg Penner Rob WaltonNews Management
View Comments and Join the Discussion!