AgriScience Makes Smart Soil To Improve Farming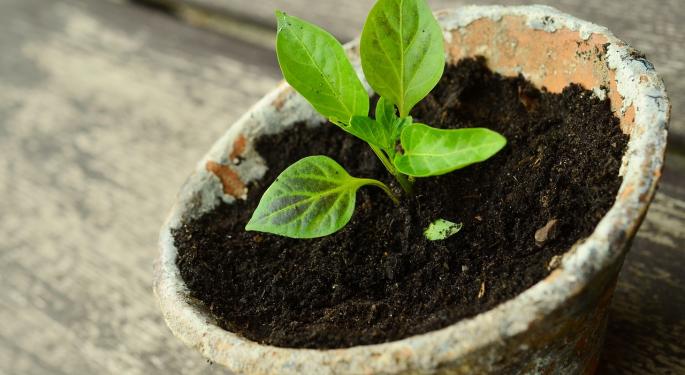 The use of fertilizers in agriculture has been a hotly debated subject, as the excess nitrogen and phosphate that isn't absorbed by the crops typically makes its way into the groundwater.
The Environmental Protection Agency has said that this type of nutrient pollution is quickly becoming the U.S.'s largest concern regarding water quality; it is currently the largest contributor to the Gulf of Mexico's "dead zone," a hypoxic area of water stretching about 5,800 square miles.
Financial Strain
The use of fertilizer also presents an economic challenge as it costs farmers around $16 billion per year and makes up around 35 percent of the $4.8 billion that water treatment plants spend annually removing nitrate from the nation's drinking water.
Related Link: Marijuana Takes A Toll On The Environment
Smart Soil
However, AgriScience Inc. (ASI), says it has developed a viable solution that would reduce the amount of agricultural run-off that farmers produce all while increasing their crop yields.
The company has developed crop sensors, which work with Nutrient Complexing Reservoirs (NCRs) designed to deliver the nutrients plants need when they need them.
How Does It Work?
ASI has worked together with a wastewater treatment plant to collect biosolids, which were then processed into granules and charged to retain specific macronutrients needed for particular crops.
Those granules are then placed into the surrounding soil and designed to release those nutrients as they are required. The process reduces run off and keeps farmers from over fertilizing their crops.
Related Link: Is Bitcoin Bad For The Environment?
Big Benefits
The new technology is expected to have a major impact on the agricultural industry once it has been fully developed. ASI has planted demonstration crops this year in Illinois, which will be analyzed ahead of commercializing the endeavor.
If successful, ASI estimated that it may save farmers up to $8 billion per year in fertilizer expenditure and increase farms' crop yields by up to 25 percent.
Image Credit: Public Domain
View Comments and Join the Discussion!
Posted-In: AgriScience EPATop Stories Tech Best of Benzinga