NAPCO Is Changing The Face Of The Security Industry One New Product At A Time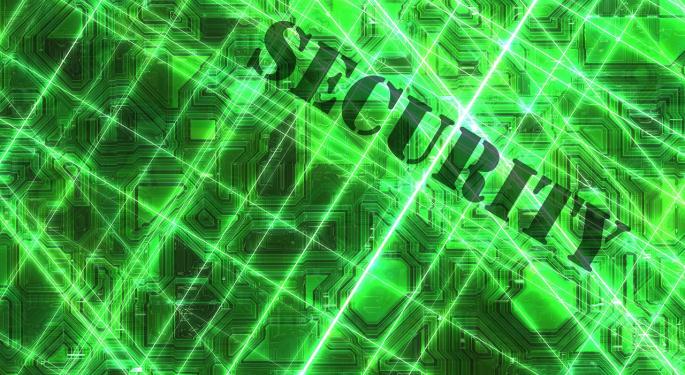 Home, business and institutional security are changing. Technology is playing a much bigger role and manufacturers are providing new services to meet growing demand.
Previously, in part one of this two-part interview, Napco Security Technologies Inc (NASDAQ: NSSC) CEO Richard Soloway and SVP of operations and finance, Kevin Buchel, discussed NAPCO's unique position in this changing security environment.
In part two, Soloway described for Benzinga several of the new products and services NAPCO has created to help the company reach its financial goals.
Related Link: NAPCO Announces Results for Third Quarter & Nine Months Ended March 31, 2015
Benzinga: What are some of the new products in NAPCO's lineup?
Richard Soloway: For starters, there's a product called iBridge. This is a new product for us.
The iBridge is a smartphone-operated security system and energy management system. It features live video, lighting control, opens doors and controls locks all with your smartphone.
For dealers the additional functionality of iBridge provides additional recurring revenue. We also receive recurring revenue by charging dealers for using our servers.
BZ: What else is new?
RS: Our iBridge Messenger is a new service that gives you live video texting to your smartphone.
You can actually back up on your smartphone and see what caused the alarm to go off, because it records everything.
This will generate top-line sales and recurring revenue as part of all of that.
BZ: What about regular alarm systems, not through a smartphone?
RS: That would be our StarLink radio, our new 3G, 4G radio that upgrades alarm systems. The upgrade is necessary because 2G is going away.
Dealers are standardizing this radio because they never know when a phone line is going to be disconnected, or if somebody decides to put in a VOIP system, which messes up the communications for alarm systems.
BZ: Are there services connected to StarLink as with iBridge?
RS: Yes, and that's another new earnings revenue generator for us.
There's huge numbers of alarms going in that will be going in and they need these new (3G and 4G) radios.
BZ: What about the commercial end?
RS: We have a new line of fire radios, which the industry's been wanting and we finally, after two years, got through Underwriter's Laboratory.
These radios replace rented lines that the commercial fire systems use. These will start being marketed in July.
BZ: School security has becoming a big thing. What's NAPCO's involvement there?
RS: We're doing a lot more in school lockdown in the last year than ever before.
We have the most complete line of school lockdown products including everything from 12 basic locking systems through an enterprise class radio control locking system that lets officials lock down the entire school in less than 10 seconds.
You can also change every code on a door lock remotely. This is all new.
BZ: What other new offerings are out there in the NAPCO lineup?
RS: There's our new smartphone-operated locking series for condominiums, where the builders want to offer more than just a key lock.
Builders will have an advantage in selling the apartments, because the younger generation wants this type of thing rather than mechanical keys.
Then we have our LifeSaver ligature-resistant locks, designed for schools, prisons and detention rooms. These locks are designed to restrict the attachment of lines, laces and so forth.
The Americans With Disabilities Act recommends that institutions use these locks.
We also have a full line of radio controlled carbon monoxide detectors, which hook into our main systems, as well as wired, which brings up another important point.
BZ: What's that?
RS: All of our products network together where they all are compatible. That's very important.
When an integrator does a building, he wants to be able to make sure the access control talks well to the radio control, which talks to the alarms, without any clashes.
Related Link: Alibaba-Owned Mobile Browser A Security Risk?
BZ: From a corporate standpoint then, does the security business look secure moving forward?
RS: We have a steady business with strong underlying fundamentals.
Crime isn't going away. Police departments don't have enough funding and this is happening all over the country.
We have the technology to be able to catch the bad guys and keep the bad guys away from properties that have the security system.
Also, our recurring revenue streams are growing with all of these new products, and we expect it to continue to grow.
We've got this hat trick of how to create recurring revenue from security system products, and it's a beautiful thing. It's a sale that keeps on giving.
At the time of this writing, Jim Probasco had no position in any mentioned securities.
Image Credit: Public Domain
View Comments and Join the Discussion!
Posted-In: 3G 4G Americans With Disabilities Act iBridgeExclusives Tech Trading Ideas Interview Best of Benzinga