FCC Likely To Reject T-Mobile's Request To Further Limit AT&T And Verizon's Spectrum Dominance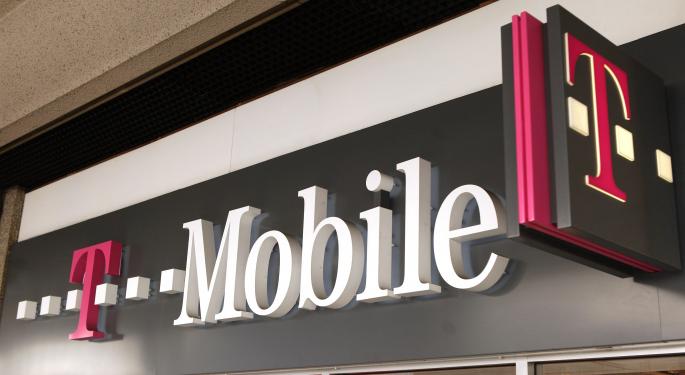 According to a new report by Reuters, the Federal Communications Commission will likely choose to ignore T-Mobile US Inc (NYSE: TMUS)'s request to further limit the purchasing power of AT&T Inc. (NYSE: T) and Verizon Communications Inc. (NYSE: VZ) during the upcoming 2016 spectrum auction.
Citing people familiar with the matter, Reuters reported that the FCC is comfortable with the opportunities that smaller competitors, such as T-Mobile and Sprint Corp (NYSE: S), will have against the two dominant telecom players in the airwave auction.
The Auction
The auction will provide participants their first opportunity to purchase low-frequency airwaves since 2008. These low-frequency air waves are ideal for transmitting large data loads over long distances or through physical barriers such as buildings. With the exploding consumer demand for data transmission, low-frequency air waves are prized possessions for the top names in the industry.
Related Link: Is It Time To Bet On Chinese Telecoms?
Limits Already In Place
According to the FCC, AT&T and Verizon already control nearly two-thirds of the low-band spectrum in the U.S. Therefore, the FCC previously decided to reserve up to 30 megahertz of the spectrum in each market for companies with less than a one-third share of the low-band spectrum there. Smaller carriers such as T-Mobile, Sprint, DISH Network Corp (NASDAQ: DISH) and Charter Communications, Inc. (NASDAQ: CHTR) have been lobbying the FCC to up the small-carrier airwave reservation in each market to 40 or more megahertz per market.
Final Decision Coming Soon
According to FCC spokesman Neil Grace, "preparatory work is active, remains ongoing, and no decisions have been made." However, an official ruling by the FCC could be coming within a matter of weeks.
View Comments and Join the Discussion!