Varoufakis Fights Back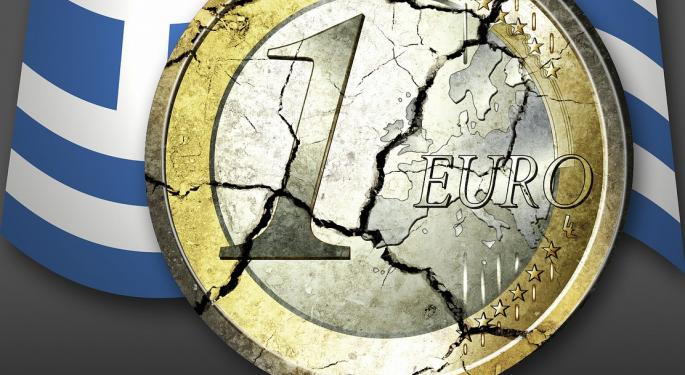 Greek Finance Minister Yanis Varoufakis has been slammed in the media for months as debt negotiations between Athens and the EU drag on without a resolution in sight.
After being accused of breaking his peers' trust by recording confidential meetings, Varoufakis spoke out on his personal blog.
EU Meetings Cordial
On Sunday, the Greek Finance Minister set the record straight by refuting claims that he had lost his temper during debt talks and had been sidelined from future meetings by Prime Minister Alexis Tsipras.
Instead, Varoufakis said meetings have always been respectful and cordial on both ends, and that his colleagues have never referred to him as a "time waster" or any of the other nicknames that the media has portrayed.
Related Link: Greece's Interior Minister Said Greece Will Not Make June Payment
Recordings Justified
He went on to explain a New York Times article, which reported that Varoufakis had been recording meetings without his peers' knowledge. He confirmed that he does record all or parts of certain meetings, but said he does so simply to keep the facts straight when he reports back to Tsipras on the progress that was made.
He also pointed out that none of his recordings have ever been leaked or used to make the meetings public, even when they could have refuted media claims that he behaved inappropriately behind closed doors.
Secrecy Questioned
At the end of his post, Varoufakis cautioned Europeans to be wary of the news they read, and suggested that the closed-door policy that many EU meetings maintain may not be beneficial to the region.
He raised the question of whether or not meetings that result in major policy decisions should have minutes taken to make the public aware of how the negotiations took place.
Related Link: Will Greece's Financial Woes Ever End?
No Word On Bailout
While Varoufakis' post may have gained him some respect after months of being slammed in the press, his post did not address what has been on everyone's mind — Greece's bailout talks.
So far, there has been no word of an agreement, and Greek officials have confirmed that the nation will not be able to pay the €1.6 billion loan repayment due to the International Monetary Fund at the beginning of June.
Image Credit: Public Domain
View Comments and Join the Discussion!
Posted-In: Alexis Tsipras Greece International Monetary FundEurozone Politics Top Stories Markets General Best of Benzinga