U.S. Airlines Buoyed By Economic Tailwinds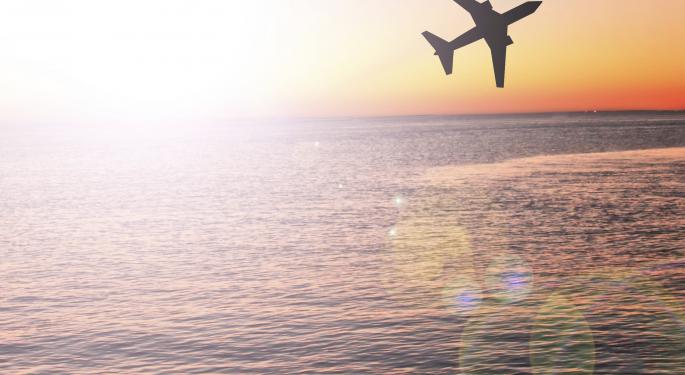 U.S. airlines have been flying high this year, as the decline in fuel prices gave way to higher margins for many companies.
In addition to lower fuel prices, the improving U.S. economy has also created room for growth in the industry, as more Americans use their disposable income to travel further and more frequently than in previous years.
Passenger Numbers Expected To Rise
An airline industry trade group, Airlines for America, released a report showing that U.S. companies are expecting to see a 4.5 percent increase in passengers this summer. June 1 to August 31 tends to be one of the largest travel periods for U.S. passengers, but this year, airlines will be boosting the number of seats available to sell in order to accommodate the 2.4 million passengers per day that are expected to purchase tickets.
Related Link: U.S. Global Investors CEO: These Aren't Your Father's Airlines
What Gives?
The marked increase in passenger numbers appears to be a result of the improvement in the U.S. economy. With unemployment on the decline and wages steadily increasing, many Americans are in a more financially secure place and have disposable income with which to travel.
International Destinations Have A Higher Appeal
International travel is also expected to increase, with some 332,000 passengers per day expected to travel abroad. The report showed that top destinations will include Mexico, Germany and Japan.
Many believe that Europe and Asia have become more attractive to U.S. travelers in recent months, as the dollar's recent strength has made paying for things like hotels and rental cars less expensive.
Shares of U.S. Global Jets ETF (NYSE: JETS) are up about 0.3 percent year-to-date at $24.97.
Posted-In: airlines Airlines for AmericaTravel Top Stories Economics General Best of Benzinga
View Comments and Join the Discussion!