The FDA's Authority Challenged By Mallinckrodt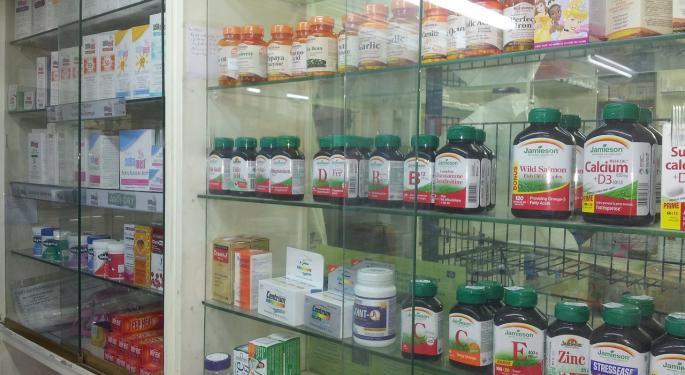 The American healthcare system became much more affordable with the advent of generic drugs. Many popular medications have lower-costing, alternative treatments that contain the same active ingredients as their costly brand-name rivals, which has saved the public millions in pharmaceutical costs.
However, last year the U.S. Food and Drug Administration took a look at some generic treatments for attention deficit hyperactivity disorder (ADHD) and found that they weren't consistently providing the same results as the brand name drug, leading the FDA to reclassify the generics.
What Happened?
Last year, generic equivalents of Johnson & Johnson (NYSE: JNJ)' ADHD treatment Concerta made by Mallinckrodt PLC (NYSE: MNK) and UCB S A (OTC: UCBJF) were shown to have a different impact on a patient's body despite containing the same active ingredients. Because of this, the FDA changed those drugs' ratings to reflect its findings.
Following the ratings change, the FDA gave each drug maker a period of six weeks to prove that their drugs were in fact equivalent to Concerta. If they could not be proven as equal, the companies were asked to voluntarily pull the drugs from the marketplace.
Related Link: 5 New Biotech Developments Worth Watching
Mallinckrodt Pushes Back
This week that six month deadline passed, but with very little movement from Mallinckrodt. UCB officials say they have been working to meet FDA requirements, but Mallinckrodt CEO Mark Trudeau said the company has no plans to remove its drug from pharmacy shelves.
Instead, Mallinckrodt filed a lawsuit challenging the FDA ruling that the drugs were not equivalent, saying that the agency encouraged patients to continue taking the generic ADHD medications if they weren't experiencing any issues.
Loss Of Trust
Only time will tell whether or not Mallinckrodt will be forced to make changes to its drug, but the challenge sets up an obstacle for all generic companies providing treatments in the U.S.
While the FDA's inquiry into the effectiveness of the two drugs reflects the agency's role in protecting the public, some say the results are likely to diminish people's trust in the generic drug market. This is especially true as both of the two drugs deemed inadequate substitutes for Concerta are still being sold as a generic version in pharmacies across the country.
Image Credit: Public Domain
Posted-In: Concerta Mark Trudeau US Food and Drug AdministrationHealth Care FDA Top Stories Best of Benzinga
View Comments and Join the Discussion!