Facebook 'Instant Articles' Debut: What Do Readers Think?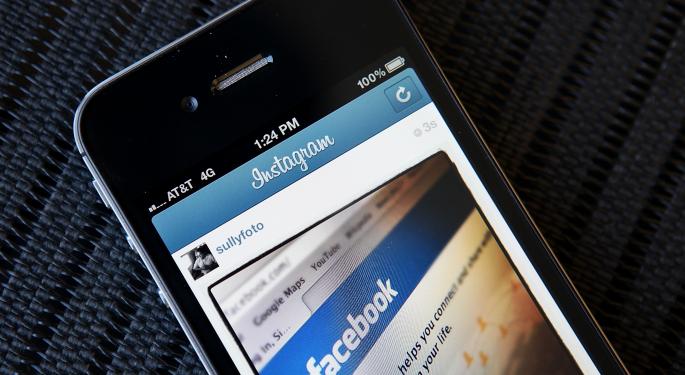 Facebook Inc (NASDAQ: FB) on Tuesday finally unveiled its "Instant Articles" feature.
The concept is simple: News organizations can post content directly on Facebook. Consumers can then interact with the story without leaving the Facebook webpage or mobile app.
As Facebook said in a post, "Fundamentally, this is a tool that enables publishers to provide a better experience for their readers on Facebook... Instant Articles lets them deliver fast, interactive articles while maintaining control of their content and business models."
The nine websites Facebook is working with for this launch include: The New York Times, National Geographic, BuzzFeed, NBC, The Atlantic, The Guardian, BBC News, Spiegel and Bild.
The New York Times was the first publisher to post an article. "The news publishers can either sell and embed advertisements in the articles, keeping all of the revenue, or allow Facebook to sell ads, with the social network getting 30 percent of the proceeds. Facebook is also permitting the news companies to collect data about the people reading the articles with the same tools they use to track visitors to their own sites," NYT said.
So what's the early buzz on Instant?
Some looked at the business aspect of it:
It's not hard to see why Facebook wants to dominate news. There must be thousands of dollars in profits at stake.

— Joseph Weisenthal (@TheStalwart) May 13, 2015
And what does it say that they might hesitate to.

— Christopher Mims (@mims) May 13, 2015
Data, revenue share, branding, "wait a minute, another CMS?" —Publishers top concerns in negotiations with Facebook on Instant Articles.

— Jay Rosen (@jayrosen_nyu) May 13, 2015
Thoughts on FB instant article - Google must hate this, more content behind the walled Facebook garden. Why search for articles?

— Nicholas Dynan (@nicholasdynan) May 13, 2015
Other looked at how it can change media:
@jayrosen_nyu an 8,000 word article is not what I would call "mobile optimized"

— Anthony De Rosa (@AntDeRosa) May 13, 2015
@noahchestnut I'd have to imagine it'll link to other Instant Articles once there are more published. And that does sound interesting...

— Joseph Lichterman (@ylichterman) May 13, 2015
Some simply loved the fact that there was a conversation going on:
@jenleereeves I am giddy with excitement about the possibilities. I can't wait!!

— Virginia Ingram (@gingin) May 13, 2015
I'm kinda bummed that I missed last night's Media Twitter

— Joseph Lichterman (@ylichterman) May 13, 2015
And of course, comments came from the peanut gallery:
"Your article 'Facebook Stock Plummets On Human Rights Controversy' did not comply with Facebook Instant Article standards" #BraveNewFuture

— Oliver Willis (@owillis) May 13, 2015
Posted-In: Instant ArticlesNews Crowdsourcing Tech General Best of Benzinga
View Comments and Join the Discussion!