SALT 2015: Fighting The Fed, Activists And The Loeb-Buffett Rant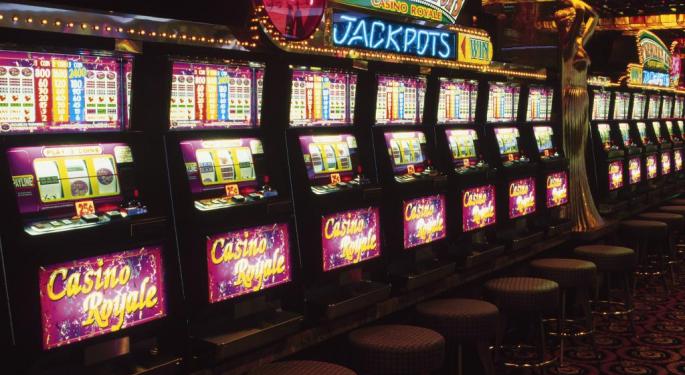 Day 2 of the 2015 SALT Conference is in the books. Presented in Las Vegas by SkyBridge Capital, the second day of the event brought together a wide range of opinions on the markets.
Fighting The Fed
Peter Schiff talked about the Fed, and in particular, its forecasting inadequacies. In an interview with Benzinga, Schiff said the coming economic crisis could be worse than '08. "We refused to face the music years ago," he added.
On the subject of interest rates, Schiff said even a boost as little as 25 basis points could be "risky" for the economy.
Dan Loeb
Mega-hedge fund manager Dan Loeb, meanwhile, took the stage later in the day to discuss his investing strategies, Yum! Brands, Inc. (NYSE: YUM) and — surprise — Warren Buffett.
Loeb's two rules for the current economy: Don't fight the Fed, and don't fight the Godfather, David Tepper.
Tepper discussed central bank policy earlier this week at the Ira Sohn conference.
On Yum, Loeb said his firm "saw an opportunity." He sees three reasons the food company is an attractive investment:
Its turnaround potential is under appreciated by the market.
Franchising operations have potential.
There's also the possibility Yum could split its Chinese division from operations.
Related Link: SALT Conference: Dan Loeb Sees Activism As A Positive Impact On The World
A Yum China could deserve a higher multiple, Loeb added, and has "enormous upside."
Finally, Loeb also talked about Warren Buffett.
"I love reading Warren Buffett's letters. And I love contrasting his words with his actions," Loeb said. "I love how he criticizes hedge funds, yet he really had the first hedge fund. He criticizes activist investors, yet he was the first activist."
Dan Loeb goes on mini-Buffett rant, notes "disconnect" between what he says publicly and how he behaves #SALT2015 pic.twitter.com/bMT2X0DjeO

— Jake Mann (@mjakemann) May 6, 2015
Activist Panel
Later in the day, activists Clifton Robbins, Barry Rosenstein, Tom Sandell and Jeff Smith discussed their strategies.
Robbins, who manages Blue Harbour Group, highlighted Investors Bancorp, Inc. (NASDAQ: ISBC), and said it's one of the best risk-rewards he's ever seen. His firm owns 9 percent of outstanding shares, he added.
Robbins explained that the bank has a $4 billion market cap and $2 billion in cash, which makes it an attractive investment in his eyes. He predicted the stock will "rapidly appreciate."
Jeff Smith of Starboard Value, meanwhile, commented on Yahoo:
Jeff Smith at #SALT2015 talking $YHOO: If you're getting their core business for free I'll take my chances. @Benzinga pic.twitter.com/8537cSiEnf

— Jake Mann (@mjakemann) May 6, 2015
The four strategies he wanted Yahoo to implement — an Alibaba spinoff, a Yahoo! Japan spinoff, the real estate market, and cost-cutting — have largely been adopted by the company, he added.
Rosenstein of Jana Partners, lastly, talked about QUALCOMM, Inc. (NASDAQ: QCOM). The company is his firm's "biggest investment ever," and has "tremendous value with little downside," he said.
When placing a fair multiple on Qualcomm's patent business, investors can buy shares of the company for "free," Rosenstein explained. He said he's "very, very excited" about the future of Jana's investment in Qualcomm.
Day 3 brings many more top guests, including T. Boone Pickens, Kyle Bass, Leon Cooperman and Sir Richard Branson.
Posted-In: Dan Loeb David Tepper Peter Schiff SALT 2015Hedge Funds Events Top Stories General Best of Benzinga
View Comments and Join the Discussion!