W.P. Carey's Latest Acquisition Located In Booming Legacy Business Park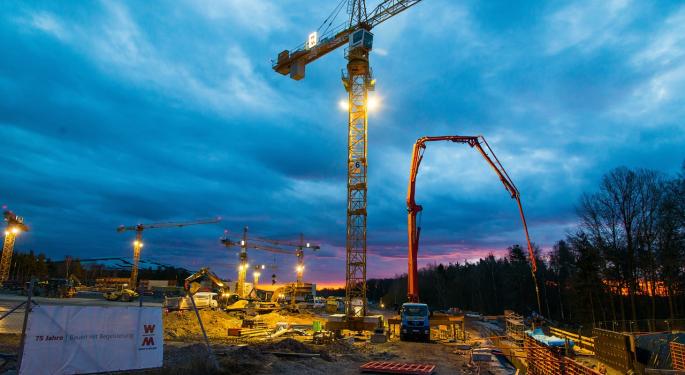 Net-lease REIT stalwart W.P. Carey Inc (NYSE: WPC) carefully underwrites each build-to-suit and sale-leaseback deal, but in this case, the neighborhood analysis must have been easier than most.
On April 30, W.P. Carey announced that it had acquired a 166,000 square foot office facility leased to $27 billion cap Intuit Inc. (NASDAQ: INTU) on a remaining 11-year lease term located in Legacy Business Park, which is about 30 minutes north of Dallas in Plano, Texas.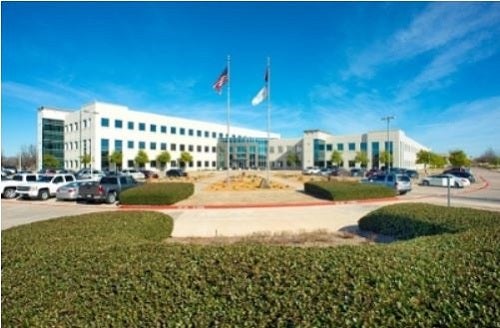 Source: W.P. Carey
Related Link: Colliers International Acquires Leading Independent Real Estate Advisor In Texas
The property was constructed as a build-to-suit for Intuit in 2001 and houses management, software development and engineering, as well as operations for its professional tax division.
The facility includes a cafe, mailroom, data center, full fitness center equipped with outdoor basketball and volleyball courts, as well as the Texas must-have amenity – a grilling station with covered dining areas.
Notably, W.P. Carey acquired the property on behalf of its CPA 18 Global non-traded REIT.
Legacy Business Park
Plano, Texas may sound familiar; it is printed on every Frito-Lay snack bag and Dr. Pepper/Snapple beverage container.
Legacy Business Park was conceived by Ross Perot over 35 years ago, and consists of 2,665 acres originally slated for just corporate headquarters.
Yes, that H. Ross Perot.
The one time IBM salesman and well-known entrepreneur who founded EDS Data Systems in 1962 and sold the business to General Motors in 1984; founder of Perot Systems, which sold to Dell in 2009; and former third-party candidate for President of the United States.
Lone Star Real Estate 'Magnet'
However, other visionaries such as "New Urbanism" advocate Andres Duany, RTKL Associates and Lincoln Properties helped influence a work-, play-, shop-, community-Town Center concept, which in turn continues to attract regional and corporate headquarters.
In a recent interview with Fox Business' Maria Bartiromo, Blackstone's Chairman Steve Schwarzman explained that one of the reasons that the U.S. real estate cycle recovery still has legs in many sectors was due to the lack of new supply of institutional quality real estate in many asset classes around the nation.
Schwarzman has an unparalleled view from Blackstone's seat at the head of the table.
However, it appears Legacy is a notable exception to that rule, having achieved a scale where it appears to exert a powerful pull on major corporations to relocate.
Related Link: Analyst: Texas Risk To Home Builders Overblown
Attracting Huge Corporate HQs
Fast forward to a few years after the Great Recession, and some of the highest profile corporate relocations in the U.S. have been attracted to Legacy, including:
Toyota Motor Corp (ADR) (NYSE: TM) is relocating its North America headquarters from Southern California. Developer: KDC; 100 acres; almost 4,000 employees; set to open in 2017.
FedEx Corporation (NYSE: FDX) FedEx Office and Print Services, Inc. is consolidating its Dallas operations into a new 265,000 square foot headquarters. It will be built on land formerly owned by JC Penney, which is also headquartered at Legacy. Developer: KDC; 1,200 jobs; occupancy expected late in 2015.
Liberty Mutual is headquartered in Boston and is the third largest insurance company in the U.S. The insurer plans to build a 900,000 SF campus near Toyota and FedEx in the same 240 acre Legacy West, adjacent to JC Penney. Developer: KDC; 5,000 jobs; occupancy expected 2017.
Dallas-based developer KDC is also building a 1,500,000 SF State Farm campus on 184 acres in Richardson, Texas.
Related Link: Consumer Discretionary, Corporate Bond And REIT ETFS To Watch This Week
Bottom Line
Apparently, it's difficult to make a consistent living betting against H. Ross Perot's vision and bankroll. Back in 1980, he bought the land in Collins County so far north of Dallas that there were barely roads or utilities leading to much of the property.
Today, Legacy is competing with newer corporate developments farther north in Frisco, Prosper and McKinney.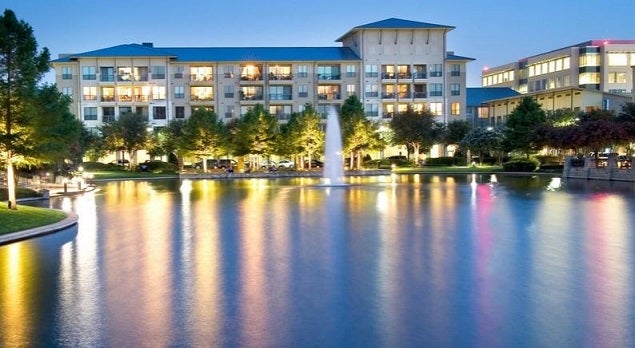 Source: UDR Corp. Legacy Village - Plano, TX
Investor Takeaway
The continued growth and diversification of the Texas economy away from just being viewed as an energy sector employer could not be coming at a better time given the recent drop in oil prices.
Owners and developers of apartments, shopping centers, offices and hotels, along with homebuilders with land banked in the area, will all be sharing in the bounty.
W.P. Carey's Intuit headquarters sale-leaseback announcement may be just the beginning.

Image Credit: Public Domain
View Comments and Join the Discussion!
Posted-In: Andres Duany blackstone Dr. Pepper Fox Business frito-lay General MotorsREIT Real Estate Best of Benzinga