EU Policymakers Express Frustration As Greek Bailout Talks Flatline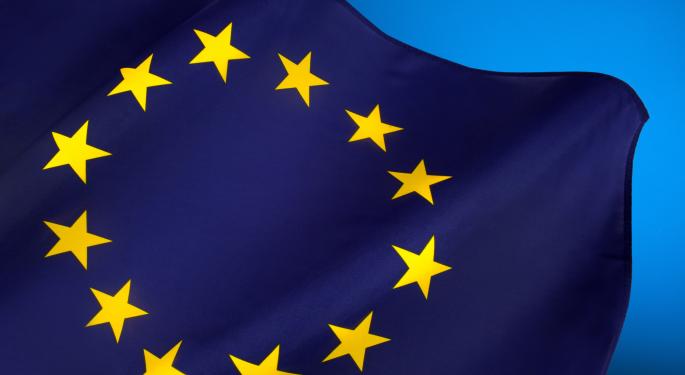 For months, Greece and its creditors have been working to come to an agreement regarding financial reforms in order to unlock the next installment of bailout money and keep Athens afloat.
However, comments this week from EU policymakers suggest that Greece is running out of time and its creditors' patience is wearing thin. The sentiment this week suggested that a Greek exit from the eurozone could be imminent.
Germany Says No Deal
On Wednesday, German Finance Minister Wolfgang Schaeuble remarked that he did not see any hope of a deal in the coming weeks despite an upcoming meeting of EU finance ministers in Riga next week.
Schaeuble said that Syriza, Greece's newly appointed leftist government, had "destroyed" the economic progress the nation has made over the past four years by reversing many of the reform measures agreed to when the bailout funding was delivered.
European Commission Says Ball In Greece's Court
Vice President of the European Commission Valdis Dombrovskis echoed Schaeuble's sentiment, saying that the slow pace of negotiations didn't bode well for Athens, where cash is beginning to run dangerously low.
Related Link: Europe Mulls U.S. Trade Partnership With Skepticism
He also doesn't expect a deal to be reached at the April 24 meeting in Riga, and said that the Greek government will need to "step up its efforts" if it wants to receive more cash before its next loan payments come due.
U.S. Concerned
A Greek default would create a lot of problems for the European economy, but the consequences would likely echo around the world, especially in the U.S.
This week, Treasury Secretary Jacob Lew is set to meet with Greek Finance Minister Yanis Varoufakis in hopes that he can persuade Varoufakis to "engage proactively" with EU creditors.
View Comments and Join the Discussion!
Posted-In: Greece Jacob Lew Valdis Dombrovskis Wolfgang SchaeubleEurozone Top Stories Economics Markets Best of Benzinga