Weekly Tech Highlights: Apple's TV Service Is In Danger, Zynga Fired Its CEO And More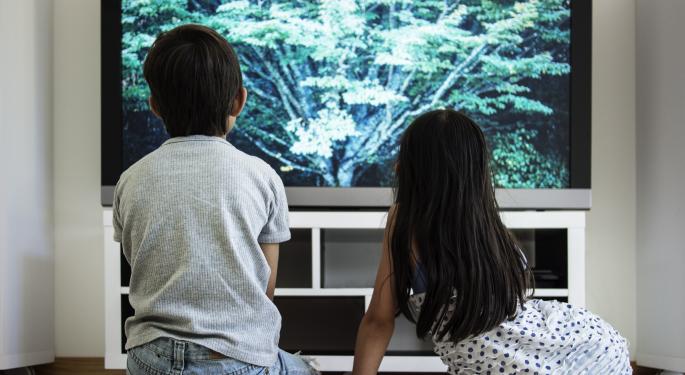 Spring is in the air -- and so are management changes, a new TV service from Cupertino and a brewing battle between two tech giants.
Apple's TV Service Might Be More Fantasy Than Reality
Apple Inc. (NASDAQ: AAPL) is expected to introduce a streaming video service this year, but there are a number of hurdles holding it back. Acquiring the support of ABC could be the least of its problems.
Roger Lynch, CEO of Sling TV (a subsidiary of DISH Network Corp (NASDAQ: DISH)), told Benzinga that programmers like the existing bundle model (where pay-TV companies force consumers to buy large packages of channels) because it improves their distribution.
"They have 100 million people paying for the channel and maybe only a quarter or half of the people watch the channel," said Lynch. "So they get ad revenue for half the people that watch it, and that's more than half of their total revenue."
Zynga Replaced Its New CEO With The Old CEO
Zynga Inc (NASDAQ: ZNGA) replaced new CEO Don Mattrick with its former CEO, Mark Pincus. Investors couldn't understand why.
Cody Willard, chairman of Scutify (a financial social network), told Benzinga that if Pincus was the right guy, "why did he leave in the first place?"
Rob Enderle, principal analyst at Enderle Group, said that companies sometimes get into trouble when they simply "take a look at warm bodies to take senior roles."
"Often it's not the best you can get, it's who you can talk into taking the job," Enderle told Benzinga. "That's always an issue when you've got a property that's in trouble, and of course Zynga has been in trouble for a while. Finding a CEO that's qualified and will step in has clearly become difficult for them."
Digital Ally Spiked, But Investors Might Want To Ignore It
Digital Ally, Inc. (NASDAQ: DGLY) soared on Thursday after North Charleston mayor Keith Summey said that the city will supply more body cameras for its officers. Willard wasn't impressed.
"We're talking about a company whose entire market cap is $60 million," Willard explained. "Apple does $60 million in an hour in sales. When they're this small, the question is, why is it even public?"
Estimize Raised $3 Million
Estimize, a rising startup that crowdsources estimates from more than 4,500 hedge funds, brokerages and independent analysts, announced the company's Series B funding round.
"This is really exciting to us," Christine Short, senior VP of Estimize, said. "We're being validated in the marketplace by our customers. We're proud to be able to say that they led the round and that they're allowing us to go out there and declare that they're a customer and now our lead investor."
Google Encroached On Netflix Territory
Google Inc (NASDAQ: GOOG) was rumored to launch a paid streaming video service under the YouTube name, which could compete directly with Netflix, Inc. (NASDAQ: NFLX).
"It really shouldn't be considered, in my view, a competitor to Netflix because it is its own new media type," Rich Tullo, Albert Fried's director of research, remarked. "It's to TV what magazines are to books."
Disclosure: At the time of this writing, Louis Bedigian had no position in the equities mentioned in this report.
Posted-In: Apple Dish Network Estimize Google NetflixNews Events Tech Best of Benzinga
View Comments and Join the Discussion!