Move Aside Siri, Amazon's Echo Could Get An Upgrade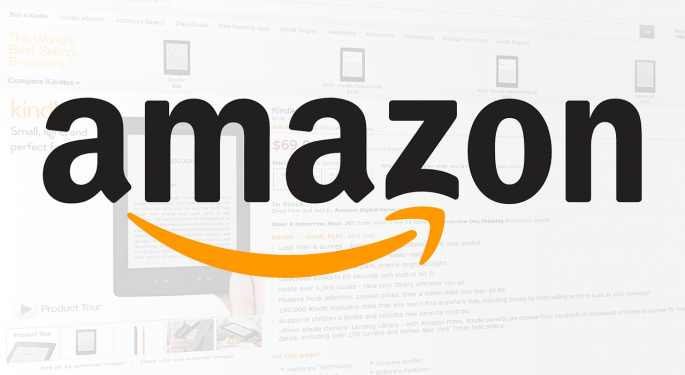 Amazon.com, Inc. (NASDAQ: AMZN)'s foray into the Internet of Things was largely considered a flop after the company released Echo, a voice activated personal assistant.
When compared to her Apple Inc. (NASDAQ: AAPL) and Microsoft Corporation (NASDAQ: MSFT) counterparts Siri and Cortana, Echo's functionality was dull.
Amazon hasn't given up just yet, however, and the company is adding new capabilities to Echo in an effort to meet demand for fully-integrated homes.
Echo Gains Power
Echo was initially able to answer simple questions using the Internet, play cloud-based music and provide Amazon order details to customers. Now, the company is adding new functions that relate to everyday tasks in a customer's home.
Related Link: Amazon's Web Services Announces Amazon Machine Learning
Users who install Belkin's WeMo power outlets and Philips Hue light bulbs can remotely control their lights and appliances using voice commands through Echo. So far, only Belkin and Philips have been named as compatible devices, but most are expecting Amazon to pair up with other companies' offerings as well.
Internet Of Things
Echo's latest functionality comes as competitors ramp up their home-connectivity offerings. Google Inc (NASDAQ: GOOG)(NASDAQ: GOOGL) acquired the company Nest, which makes smart smoke detectors that give users real time data regarding carbon monoxide levels and allow the devices to be controlled via a smartphone app.
The company is also expected to roll out a new smoke detector that incorporates a video monitoring capability in the coming months.
Ever-Evolving Market
Since smart home offerings are only just beginning to take off, companies like Amazon are hoping to get an early lead on the market by offering devices that can change rapidly to accommodate new developments.
Echo may have initially functioned as a personal assistant similar to those found on smartphones, but her newest offerings make her into more of a control center for homeowners.

Image Credit: Public Domain
View Comments and Join the Discussion!
Posted-In: Amazon Echo Belkin's WeMo Cortana Internet of Things Nest Philips Hue SIRITech Best of Benzinga