Why U.S. Tech Companies Are Getting Slammed In Europe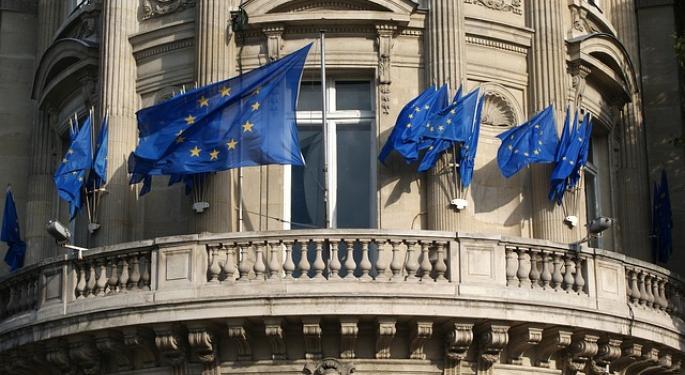 Google Inc (NASDAQ: GOOG) isn't the only big name in tech being hounded by EU regulators who claim the company is violating the region's laws; several other companies are also under the bloc's microscope as the region's lawmakers crack down on privacy, competition and taxes.
Privacy Concerns
Several EU nations have launched an investigation into the way that Facebook Inc (NASDAQ: FB) is handling customers' personal information.
Ireland, Germany, Belgium, the Netherlands, Spain, France and Italy have all expressed concern over Facebook's privacy practices and how data is gathered and combined to improve targeted marketing. Facebook representatives say the company operates within Europe's privacy guidelines, but many are expecting the probes to end with hefty fines and an order to change the way user data is handled.
Related Link: Why Twitter Could Charge Google $65 Billion In M&A Deal
Tax Problems
Meanwhile, both Amazon.com, Inc. (NASDAQ: AMZN) and Apple Inc. (NASDAQ: AAPL) have both been accused of violating the region's tax laws. Both companies deny any wrongdoing, but officials allege that the two are using tax benefits and preferential treatment to gain an advantage over competitors.
A Level Playing Field
The list likely won't end there.
The bloc has stepped up its efforts to reform the region's fractured internet policies, and that will mean new rules for many US firms operating in Europe. The Wall Street Journal recently reported that one of the topics discussed at the European Commission's meeting last week was how to revamp the region's legislation governing online platforms in order to restore balance between heavyweights like Google and smaller firms.
On May 6, the commission is expected to release its "digital strategy," which could include plans to conduct an investigation into the business practices for all types of internet based businesses from apps to e-commerce platforms.
Image credit: Public Domain
Posted-In: Europe tech companies tech companies in EuropeNews Eurozone Global Markets Tech Best of Benzinga
View Comments and Join the Discussion!