How Tech Giants Stack Up In The Great H-1B Visa Debate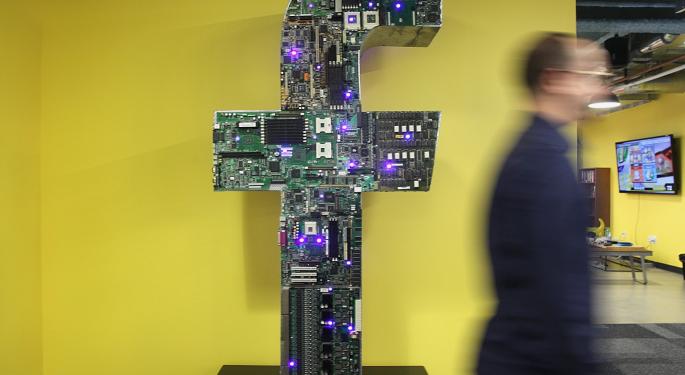 A legislative debate on expanding the H-1B visa program is heating up in the U.S. Senate.
H-1B visas allow foreign workers -- specifically those in technical roles -- to legally work in the U.S.
In lobbying for an expansion of the current H-1B visa program, Google Inc (NASDAQ: GOOG) (NASDAQ: GOOG) executive Eric Schmidt said, "We take very, very smart people, bring them into the country, give them a diploma and kick them out where they go on to create companies that compete with us."
Amid the discussion, jobs at Google, Facebook Inc (NASDAQ: FB) and other tech giants are lucrative for Americans and foreigners alike.
An analysis of records from the Office of Foreign Labor Certification (OFLC) reveals that the median salary offered to H-1B applicants by some of the biggest tech companies -- Amazon.com, Inc. (NASDAQ: AMZN) Apple Inc. (NASDAQ: AAPL), Facebook, Google, and Microsoft Corporation (NASDAQ: MSFT) -- is well over $100K and continues to rise.
Facebook has been the most lucrative employer for H-1B visa holders thus far in 2015 (of the five companies above), with a median salary of $135K across all positions.
But how do the companies stack up in terms of specific roles?
FindTheData looked at the most common professions among H-1B applicants for Amazon, Apple, Facebook, Google, and Microsoft, and found five career paths that each company had in common – software engineers, systems software engineers, financial analysts, computer systems analysts and marketing managers.
It then compared their median salaries in 2014 on a job-by-job basis.
Salaries for software engineers largely echo the overall trends, with Facebook offering the highest median salary and Amazon paying the lowest.
For financial analysts, we see the biggest outlier among all five job types, with Facebook's median H-1B salary 46 percent higher than the next highest median salary (Microsoft).
Meanwhile, median H-1B salaries for computer systems analysts cover a much smaller range, with the most generous company (Google) paying only $23,100 more than the least generous (Amazon).
The computer systems analyst role is also notable for being the only job for which Facebook is among the bottom two for foreign worker pay.
Foreign systems software engineers may want to avoid Microsoft, where we find our second biggest outlier. Microsoft pays these H-1B employees a median salary of just $82,828 - 27 percent less than the next lowest paying company (Amazon).
For marketing managers, Microsoft once again places last, but the difference here is not quite as extreme as with computer systems analysts. Microsoft simply pays a median rate of 10 percent less than Amazon and Apple do.
Finally, how do these companies stack up to other H-1B employers?
According to 2014's salary distribution, they're among the highest-paying, but certainly not the highest.
Roughly 7,000 H-1B applicants last year were offered salaries upwards of $200K.
You can see the distribution of H-1B salaries across all U.S. companies below.
Note: All data cited in this piece represents median salary information from H-1B visa Labor Condition Applications (LCAs). H-1B visa LCAs should not be confused with granted H-1Bs.
After an LCA is approved, the company can enter their applicants into the H-1B visa lottery.
Statistics on granted H-1B visas are not available through the OFLC.
This article originally appeared on TechCrunch.
The post H-1B Worker Pay: See How Google, Facebook, and Other Big Tech Companies Stack Up appeared first on FindTheBest: The Official Blog.
The preceding article is from one of our external contributors. It does not represent the opinion of Benzinga and has not been edited.
Posted-In: H-1B Debate H-1B Visa Tech H-1B Tech workersPolitics Tech General Best of Benzinga
View Comments and Join the Discussion!