Exactly What Happened With NYSE's ETF Quotes?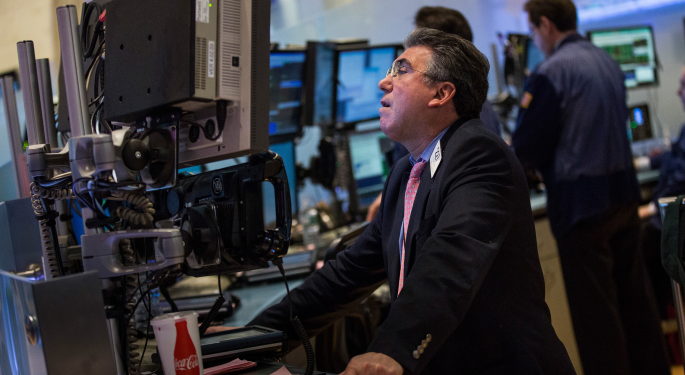 Tuesday's market open was met with with technical problems coming from the ICE-controlled NYSE Arca's Pacific Exchange. S&P Sector ETFs were all halted and worry began to circulate on trading desks regarding what had happened.
NYSE confirmed that the error wasn't from a rogue algorithm, a market maker going haywire, or from a message overload.
Details have been varied, but here's what we know as of the noon hour on Tuesday:
Apple Inc. (NASDAQ: AAPL) experienced a quote outage from Nasdaq between 09:31:03 and 09:37:49.
S&P ETFs were halted and resumed on three occasions with the Pacific Exchange being cited as the problem source.
The Barclays iPath ETN (NYSE: VXX) experienced varied quote updates and the problems subsided as of this writing.
Level 1 quotes appear to be back in order.
Level 2 quoting and down in order books are working.
It is rather unique that this problem occurred on the final trading day of the quarter. Traders were speculating whether someone was testing a new system or if there was heavy selling ahead of the quarter end. Either way, the systems appear to be back to normal and the Street is awaiting a more thorough comment from NYSE.
Related Link: Exchanges Breakdown, Apple Quote Outage On Nasdaq For 6 Minutes
As a public company, Intercontinental Exchange Inc (NYSE: ICE) is required to disclose what happened, more so for their investors than anyone else.
NYSE did issue a memo saying all systems are normal and quoting appears, from sources Benzinga spoke with, to have returned to normal operations.
NYSE will issue a post-mortem explaining what happened.
Posted-In: Arca Pacific Barclays iPath ETN intercontinental exchange NYSENews Events Exclusives Best of Benzinga
View Comments and Join the Discussion!