Exclusive: Northwestern Mutual Exec Talks LearnVest Acquisition, 'Leading-Edge' Technology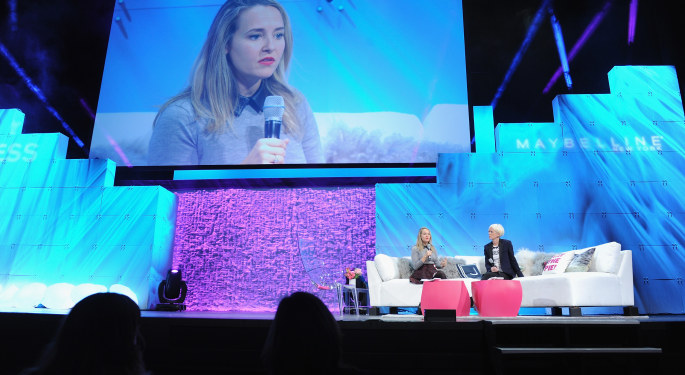 Northwestern Mutual confirmed this week that it will acquire LearnVest, an online financial planning and client experience technology, for an undisclosed sum. The announcement came roughly 11 months after Northwestern Mutual led a $28 million investment round in LearnVest.
Tim Schaefer, executive VP of operations & technology at Northwestern Mutual, spoke to Benzinga about the driving forces behind the acquisition.
"We see an opportunity to really bring together what we've done well for a really long time at Northwestern Mutual -- which is to have best-in-class products, deep planning expertise and a group of advisors who really establish strong relationships with their clients -- and bring that together with leading-edge technology," said Schaefer.
"Both around financial planning, but more broadly, a set of technology that really creates a digital experience for clients."
An Uncommon Approach
Northwestern Mutual isn't a venture capital firm. It doesn't specialize in acquiring other companies. As Schaefer put it, "This is not something we do very often."
"We're not an acquisitive company by nature or by our history," said Schaefer. "Our relationship really started back in April 2014. We had taken an equity position in LearnVest at the time. We saw it as an interesting opportunity for us, not only to establish an investment in them, but as an opportunity for us to learn what was happening in the personal financial technology space."
The relationship grew from there. Schaefer said it ultimately got to a point where both companies "saw some real advantages and opportunities in coming together."
"That's what put us on the path to working out this deal," he said.
Related Link: Financial Firms Like LearnVest And Robinhood Looking To Rope In Millennials
No Acquisition Expectation
Northwestern Mutual was initially interested in LearnVest because it, as previously noted it, was perceived to be a leading-edge company.
"We didn't go into that investment with any specific outcome in mind beyond the opportunity to place the investment and learn from it," said Schaefer. "As we got to know the company a little better, got to know the leadership a little better, the possibility of doing something more emerged. But even at that point it was more of a conversation."
Schaefer thought there might be an opportunity to form a partnership with LearnVest, but it quickly became clear that the two companies could do so much more together.
"We share a lot of the same values around bringing together technology and a person providing that human touch for individuals in their financial life," he said.
"We really believe people should have a comprehensive financial plan. That's the foundation for good financial habits and behaviors. It leads them to this place of financial security in their life. Because we had such a shared value base and shared objectives in what we want to do in the market, it just made a lot of sense for us to come together this way."
'Both Sides Are Very Pleased'
Schaefer wouldn't comment on the report that Northwestern Mutual paid more than $250 million to acquire LearnVest.
"We make it a practice that we don't disclose the financial terms of the deal," he said. "That's consistent with our practices of not reporting details of any of our acquisitions of this nature. What I can tell you is that both sides are very pleased with the terms of the deal."
Disclosure: At the time of this writing, Louis Bedigian had no position in the equities mentioned in this report.
Posted-In: LearnVest Northwestern MutualNews M&A Startups Exclusives Tech Interview Best of Benzinga
View Comments and Join the Discussion!