Entrepreneurs Look With 'Hungry Eyes' At The Marijuana Startup Scene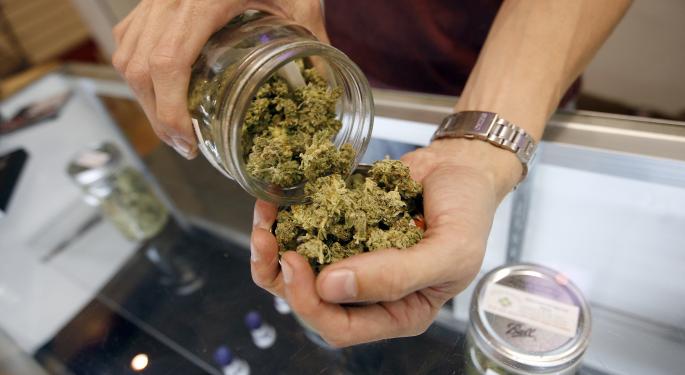 The growing business of legal marijuana in the United States has opened up an entirely new industry for entrepreneurs hoping to get a slice of the pie.
The average cannabis consumer spends almost $2,000 per year on marijuana related products, a relatively large spend that has spawned a new startup culture outside Silicon Valley.
Canada Home To Many Pot Startups
While cities like Boston and New York have started to give Silicon Valley a run for its money in terms of attracting the best and the brightest, the California city remains the number one destination for startups hoping to raise money and gain traction.
When it comes to the business of weed though, Canada is the home of choice for up and coming pot-firms. Since Canadian laws already allow medicinal marijuana at a federal level, new businesses are able to engage with banks and operate without fear of being closed down.
Some startups are braving the ever changing U.S. political landscape to base their businesses on American soil; but most of those companies are unable to secure bank loans or even open accounts, leaving them with large sums of cash and hefty security fees.
Pot-Tech
The technology space is one of the most inviting sectors for entrepreneurs looking to start a marijuana-based business.
The scalability of tech products means that the companies in this arena can grow and change rapidly, an important factor as the marijuana trade is still in its infancy.
Related Link: As 2016 Election Approaches, Marijuana Could Be A Hot Topic
Companies like MassRoots, a weed-based social media site, and Eaze, a pot-delivery service are springing up everywhere as developers race to fill the gap between technology and the new marijuana industry. Though there has been a positive reception for such companies among pot supporters, many of them have struggled with differing marijuana policies from state to state.
Apple (NASDAQ: AAPL) refused to allow customers to download weed-related apps for months until developers implemented controls keeping users whose states had not legalized weed from using their services.
A Need For Quality Weed
Growers like Vida Cannabis and Cann Trust are also gaining traction as the demand for quality products rises in the states.
Growing companies face more barriers to entry than some other startups as they are required to invest in the equipment necessary for producing marijuana plants as well as hiring educated staff that can care for and harvest the plants correctly.
Investors Take Notice
The boom in pot-startups has not been lost on big name investors. Calvin Broads, Jr, also known as Snoop Dogg, said earlier this year that he was planning to raise $25 million in order to invest in cannabis companies.
The famous rapper has already poured money into non-pot startups like Robinhood and Reddit, but says his next venture will be weed-based.
Earlier this year, Peter Thiel's venture capital firm, Founders Fund, poured money into Privateer Holdings, a company that invests in several marijuana startups.
View Comments and Join the Discussion!
Posted-In: Cann Trust Eaze Founders Fund marijuanaEntrepreneurship Top Stories Startups General Best of Benzinga