The New Chevy Malibu Is Bro-Proof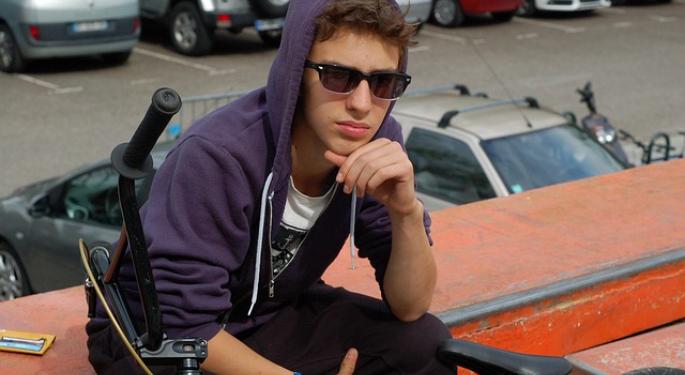 General Motors Company (NYSE: GM) has built a car that should make adults very happy.
The new Chevy Malibu sports a system that helps parents keep kids from...being, well, kids.
According to a press release, the all-new 2016 Chevrolet Malibu will debut Teen Driver, a system that lets parents monitor their children's driving habits remotely.
"Teen Driver supports safe driving habits by muting the audio of the radio or any device paired with the vehicle when front seat occupants aren't wearing their safety belts, and it gives audible and visual warnings when the vehicle is traveling faster than preset speeds," GM said.
Related Link: What General Motors' 10K Hints About 2016
General Motors safety engineer MaryAnn Beebe said the company has developed this system for parents to use it as a teaching tool with their kids.
A few of the most notable features of Teen Driver are:
Set the radio's max volume to lower levels
Determine maximum speeds for the car
Receive reports of how their children drive
Keep front and rear parking assistance turned on
Keep side blind zone alerts on
Teen-proof -- and most likely bro-proof.
According to the Insurance Institute for Highway Safety, in the United States, the fatal crash rate per mile driven for 16 to 19-year-olds is almost three times the rate for drivers above 20 years of age.
Image credit: Public Domain
View Comments and Join the Discussion!