ICYMI: Starbucks Will No Longer Write 'Race Together' On Its Cups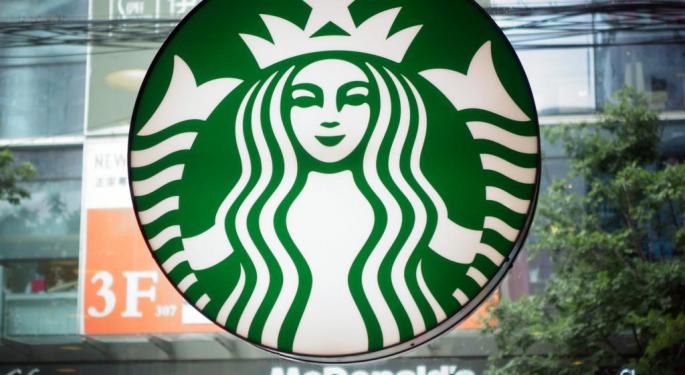 Starbucks Corp (NASDAQ: SBUX) has been riding high so far this year with its shares climbing more than 18 percent as shareholders have rallied around the company's expansion plans.
However, CEO Howard Schultz's decision to put the coffee chain at the center of a growing racial divide in the US may have damaged some of the company's worthiness in the eyes of the public.
Race Together
Last week, Starbucks launched a race relations campaign by running ads asking "Shall We Overcome?" and encouraging baristas to write "RaceTogether" on customers' cups.
Related Link: People Seem To Love Starbucks' New Secret Drink
Schultz said the campaign was a move to encourage the US to come together as a nation to address the growing tension over racial inequality; but instead it was met with skepticism as customers complained on social media that the company was inserting itself into a sensitive issue where it didn't belong.
Public Backlash
On Sunday, Schultz released a letter to his staff thanking them for participating, but asked them to stop writing "RaceTogether" on the company's beverage cups.
Though Schultz said the cup-writing part of the campaign was always scheduled to end on March 22, many believe he pulled the plug due to the unexpected backlash. Senior Vice President of Global Communications Corey duBrowa deleted his Twitter account last week after a flood of negative commentary regarding #RaceTogether bombarded his page.
DuBrowa has since reopened the account.
A Conversations Worth Having
Schultz said that although baristas are no longer being encouraged to write on Starbucks cups, the campaign is far from over.
The company is planning to expand its services into urban neighborhoods and hire 10,000 "opportunity youth" over the next three years as part of its "Race Together" initiative.
Although the cup incident brought about a negative PR storm for the company, the CEO remarked it was successful in proving that this is an issue that needs to be addressed.
View Comments and Join the Discussion!
Posted-In: Race TogetherNews Restaurants Events General Best of Benzinga