Brazil And Petrobras Shaken By Massive Protests Nationwide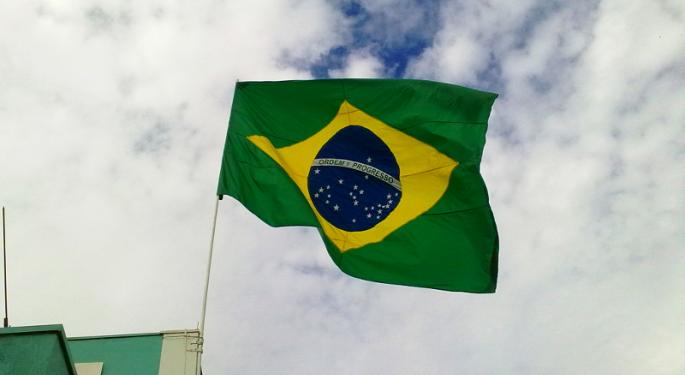 The Brazilian government is sailing troubled waters. A difficult economic situation, corruption scandals and massive protests undermine the legitimacy of President Dilma Rousseff.
Pro-government protesters flooded the streets on Friday, defending democracy and Petroleo Brasileiro Petrobras SA (ADR) (NYSE: PBR) (Petrobras), they said. The masses were summoned in response to the nationwide demonstrations programmed for Sunday.
Related Link: Are Petrobras Investors In For A Surprise?
Call For Action Against President
Then, on Sunday, anti-government demonstrations multiplied across the country. People protested against the President, many going so far as to ask for her resignation, and even "military intervention," as corruption scandals in the energy company that is majority-owned by the state surfaced.
Impeachment Unlikely, According To Specialists
Specialists assure that there are not enough elements to impeach Rousseff, although the country's justice allowed investigations against 47 politicians – many of them, close to the President – for alleged bribery cases.
Petrobras' Internal Issues And Stock Position
On Monday, Petrobras' former executive Renato Duque was arrested by the Brazilian police, accused of bribery and money laundering.
As a result of this political turmoil, shares of Petrobras are slightly down in the NYSE and in the Brazilian Bovespa on Monday. However, Class A shares (NYSE: PBR-A) were up on Monday afternoon.
Image credit: Rodnei Reis, Flickr
Posted-In: brazil Dilma Rousseff economicsNews Events Global Top Stories Movers Best of Benzinga
View Comments and Join the Discussion!