Study Predicts Mass Adoption Of Self-Driving Cars By 2040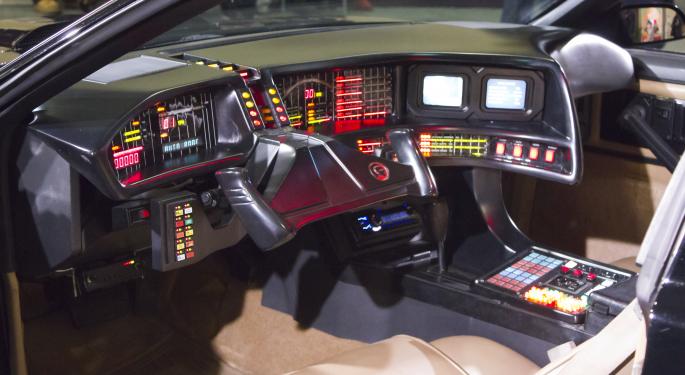 According to a report issued by McKinsey & Company via Reuters, self-driving vehicles could reduce car accidents by as much as 90 percent.
Estimates show this could lead to savings of nearly $200 billion per year from fewer injuries and deaths.
The research and consulting firm predicts the U.S. will see early implementation of self-driving cars within the next 20 years, with mass adoption by 2040.
The Benefits Of Self-Driving Cars
Further benefits of self-driving cars include the increase in free time for commuters (which average about 50 minutes a day driving), and the decrease in need of parking lots (assuming the cars drop passengers off at their destinations).
<bzrelatedlink>Related Link: Google Bringing Android Wear Support To iOS Represents A 'Neutral Impact' To Apple</bzrelatedlink>
Experts estimate this could save 6.8 billion square yards of land in the United States alone.
Prototypes Coming
Google Inc (NASDAQ: GOOG) (NASDAQ: GOOGL), for example, has already started testing self-driving car models.
Quartz reports Google X, the lab that manages Google's self-driving car program, may introduce prototypes to the public by the end of this year.
The tests are expected to give Google a perspective on how users would interact with the technology on a day-to-day basis.
The timing of the pilot program will be determined on how quickly Google's technology can detect road signs and the presence of other vehicles.
Image credit: Tabercil, Wikimedia
Posted-In: McKinsey & Co.Tech Best of Benzinga
View Comments and Join the Discussion!