Greece To Ask For Last Minute Deal, But Will It Work?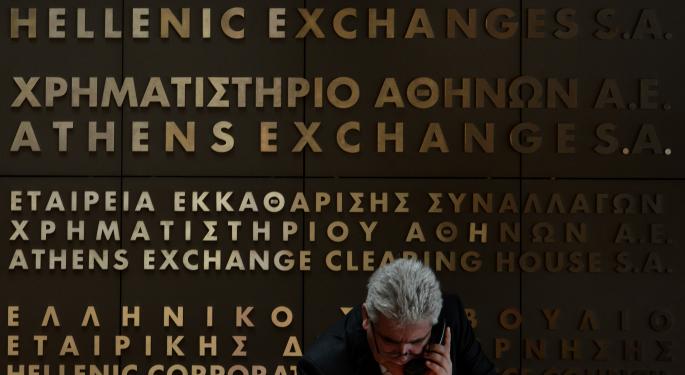 On Thursday, Greek officials are planning to submit a new proposal requesting an extension to the nation's "loan agreement" in a last ditch effort to secure much needed funding without agreeing to continue its bailout program.
According to Greek Finance Minister Yanis Varoufakis, the request has been "written in such a way so that it will satisfy both the Greek side and the president of the Eurogroup."
However, eurozone leaders have commented that no such agreement is on the table and that the nation must continue with its full bailout program in order to receive funding at the end of the month.
What If The Deal Is Rejected?
Markets are still largely expecting the two sides to come to an agreement before Greece runs out of cash, but if the deal is rejected, most see Greece running out of money within the space of two weeks; in which case, Greece will likely be forced to exit from the eurozone.
Related Link: Greece Bailout Talks Grind To A Halt, Markets Reconsider Possible "Grexit"
Could A 'Grexit' Be A Good Thing?
Some analysts believe that Greece leaving the euro would be the best thing for the region. The nation's broken financial system has been a drain on the currency union for years, and continuing to fund it is detrimental to member states.
Many believe that the eurozone as well as global markets will be strong enough to withstand a Greek exit, and that it would be what's best for markets in the long run.
On the other hand, a Grexit could be the beginning of the end for the eurozone. Greece leaving could put the wheels in motion for other bloc members like Italy and Ireland who have also struggled financially. If those countries were considered a flight risk, their borrowing costs would rise, putting further strain on their economies.
View Comments and Join the Discussion!
Posted-In: Eurozone Greece GrexitEurozone Politics Global Top Stories General Best of Benzinga