Is It Time To Start Investing In Greece?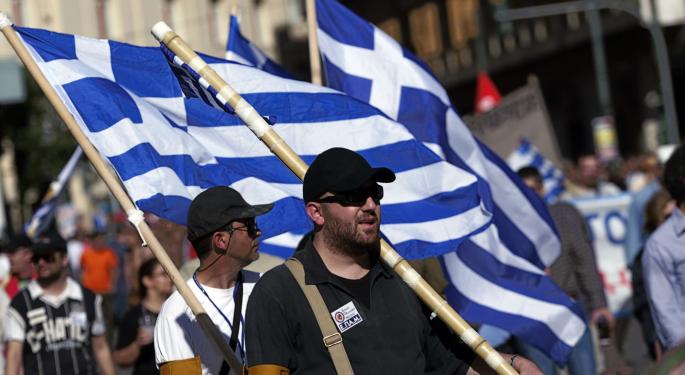 Many breathed a tentative sigh of relief Friday morning after news that European Union policymakers and Greece's Syriza party have taken steps toward deal making after days of butting heads.
Earlier this week, an emergency meeting of the region's finance ministers suggested that the two sides would be unable to reach a compromise, but on Thursday, newly appointed Prime Minister Alexis Tsipras emerged from an EU summit on a positive note.
Tsipras said that although the two sides had a long way to go before striking a deal, they had discussed important aspects of the conflict and were moving forward with negotiation.
Grexit On The Horizon?
With many fearing a Greek exit from the eurozone is in sight, the country's markets have taken a beating over the past month since Tsipras took office. However, the prospect of a deal between Greece and its creditors coupled with most investors' reluctance to take a risk in a volatile market has prompted some to return to Greek assets.
Delinquency Insurance
Some investors are placing their bets on credit-default swaps rather than buying directly into Greek firms.
The swaps offer protection against a company's delinquency, something many consider likely if the next installment of EU money isn't delivered to Greece at the end of the month.
Most are still wary of Greek bonds, waiting until the EU comes to a decision about the nation's upcoming bailout funds before returning to the bond market.
If the nation does not receive funding at the end of the month, most expect that it will run out of cash within a matter of weeks.
Related Link: Lazard Reportedly Advising Greece Without A Fee
Grexit Fears Overdone
In January, Nobel Prize-winning economist Robert Shiller warned that the sharp pullout from Greece may have been an overreaction. In his view, Greek companies' share prices are not indicative of their earnings potential and provide an interesting opportunity for investment.
Pacific Investment Management Co. echoed his sentiment by saying that markets are blowing the possibility of a Greek exit out of proportion, making now a great time to buy Greek debt.
View Comments and Join the Discussion!
Posted-In: Alexis Tsipras Greece Pacific Investment Management Company LLC Robert ShillerEurozone Top Stories Markets Trading Ideas Best of Benzinga