Deflate-Gate Is Not History's Biggest Sports Controversy...Google Search Data Shows These 5 Were Worse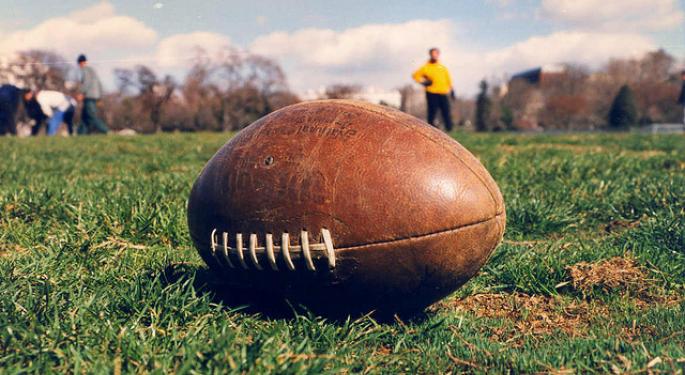 The "Deflate-Gate" controversy has received a lot of media attention leading up to this year's Super Bowl. However, the world of sports is no stranger to scandals and controversies.
With Google Inc (NASDAQ: GOOG) (NASDAQ: GOOGL)'s Trends web search statistics (normalized on a scale of 1-100) as a guide, here is a list of the top 10 most widely-discussed scandals and controversies in sports over the past decade.
10. 2007 NBA Betting Scandal (Google Trend Score: 9)
In July 2007, the phrase "Tim Donaghy" got plenty of Google searches.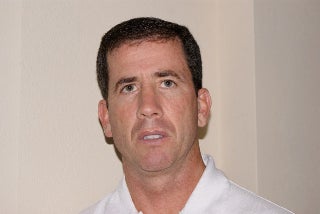 Image credit: Wikimedia
The NBA referee was eventually sentenced to 15 months of prison for charges associated with illegal gambling on games he refereed.
9. BALCO Scandal (Google Trend Score: 9)
In December 2004, fans were Googling "BALCO" to get the latest news on the Bay Area Laboratory Co-operative (BALCO), a business that has allegedly supplied anabolic steroids to top athletes such as baseball players Barry Bonds and Jason Giambi, track and field athlete Marion Jones and NFL linebacker Bill Romanowski.
8. Death Of Kevin Ward, Jr. (Google Trend Score: 10)
In August 2014 at a sprint car race in New York, Kevin Ward, Jr. was struck and killed on the track by Tony Stewart after Ward climbed out of his crashed car to point and gesture at Stewart during Stewart's next lap around the track.
Related Link: The 21 Craziest Prop Bets Possible For Super Bowl XLIX
Thousands of fans searched for "Tony Stewart crash" to see the video of the incident online.
7. Lance Armstrong Doping Report (Google Trend Score: 11)
In October of 2012, the United States Anti-Doping Agency released a report full of evidence that Lance Armstrong had used performance-enhancing drugs (PEDs) during his cycling career.
Armstrong was stripped of his Tour de France titles, and fans were searching "Lance Armstrong doping" to get all the details.
6. Deflate-Gate (Google Trend Score: 18)
Some fans may be sick of hearing about it, but there's no denying that "deflate gate" was a popular search term in January 2015. The New England Patriots stand accused of deliberately under-inflating footballs used in this year's AFC Championship Game.
#Cheatriots #DeflateGate pic.twitter.com/i8CFrYPTQC

— Krackavelli (@fourtwennay) January 25, 2015
5. Mitchell Report (Google Trend Score: 46)
In December 2007, the report by former Senator George Mitchell on the use of PEDs in Major League Baseball was released, and fans searched for "Mitchell Report" to get the details.
The report specifically implicated 89 baseball players by name, including Roger Clemens, Andy Pettite, Miguel Tejada and Eric Gagne.
4. Penn State Scandal (Google Trend Score: 48)
The most atrocious scandal on the list, the phrase "Penn State scandal" was heavily searched in December of 2011.
Even people that were not sports fans were horrified by the accusations of serial child molestation by Penn State assistant football coach Jerry Sandusky.
3. Tiger Woods Infidelity Scandal (Google Trend Score: 59)
In December 2009, fans searched "Tiger Woods wife" to get the latest on multiple accusations of infidelity by Woods. The bizarre drama included a late-night trip to the hospital for Woods after he crashed his Cadillac Escalade into a fire hydrant, a tree and several hedges in his neighborhood.
2. Duke Lacrosse Accusations (Google Trend Score: 60)
In April 2006, three members of the Duke lacrosse team were accused of rape by a fellow student. Although allegations ultimately turned out to be completely false, the phrase "Duke lacrosse" was heavily searched at the time.
1. Ray Rice Domestic Violence Incident (Google Trend Score: 100)
Baltimore Ravens running back Ray Rice was a hot topic of discussion back in September of 2014 when TMZ released footage from an elevator security camera showing Rice striking his fiancée in the face and knocking her unconscious.
A quick Google search for "Rice video," and fans could watch the horrible video themselves. Rice was eventually suspended from the NFL indefinitely as a result of the incident.
Absolutely appalling!! He should be in jail. Ray Rice Knocks Out Fiance, Suspended From The NFL - TMZ Sports http://t.co/BCHPmEUpiL
Image credit: Elvert Barnes, Flickr
The preceding article is from one of our external contributors. It does not represent the opinion of Benzinga and has not been edited.
Posted-In: Balco Scandal Biggest Sports Controversies Deflate-Gate Duke Lacrosse Allegations Kevin Ward Lance Armstrong DopingTopics General
View Comments and Join the Discussion!