Wainscott Capital Founder Fatally Shot By Son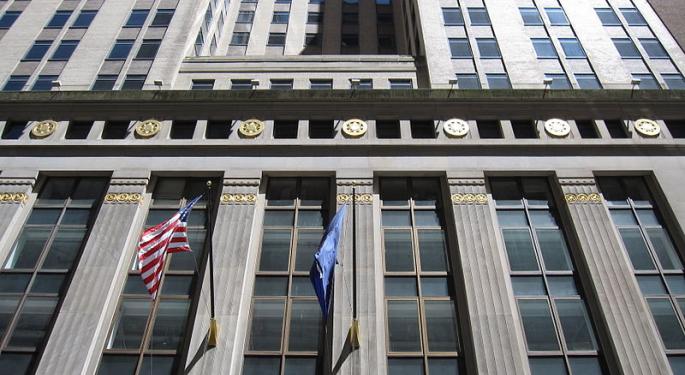 Wainscott Capital Partners founder Thomas Gilbert, Sr. was fatally shot Sunday by his 30-year-old son following a discussion of family matters.
Gilbert, 70, started the small, New York-based hedge fund that invests in biotech and health-care investing in 2011, following a 40-year career in private equity, real estate, and the fixed income market.
The Wall Street Journal reported Monday that Gilbert was shot once in the head about 3:30 p.m. inside his Upper East Side apartment.
Shortly before the shooting, Gilbert and his son were believed to have been discussing differences in their relationship, police told WSJ.
Thomas Gilbert, Jr. was arrested late Sunday.
Gilbert, Sr. started Wainscott in 2011, leaving Syzygy Therapeutics, a private equity biotech asset acquisition fund he co-founded, which focused on late-stage biotech drug candidates.
Wainscott advertises "an ability to offer annualized returns in the 20 percent to 30 range," and has about 80 percent of its $200 million portfolio invested in biotechnology and healthcare stocks.
Its staff also includes Vice President Clay LeConey and research analyst Nathaniel Calloway.
Between 20 percent and 30 percent of Wainscott's portfolio of between 50 and 70 stocks is in dividend-yielding healthcare and other stocks with appreciation potential with the remainder reserved for "special situations" that may include non-healthcare investments.
Not more than 25 percent of its portfolio is held as short interest and positions are generally exited within two to three years.
"For the next 10 years we really have the wind at our back," Gilbert, Sr. told the hedge fund news service FIN Alternatives in November of last year.
"There is a continually expanding universe of companies that are executing, and the reason they are executing is that there have been some major breakthroughs in science," Gilbert said.
Image credit: Gryffindor, Wikimedia
Posted-In: Sr. Thomas Gilbert Wainscott CapitalNews Hedge Funds General Best of Benzinga
View Comments and Join the Discussion!