OnDeck Initial Public Offering Could Score In Wake Of Lending Club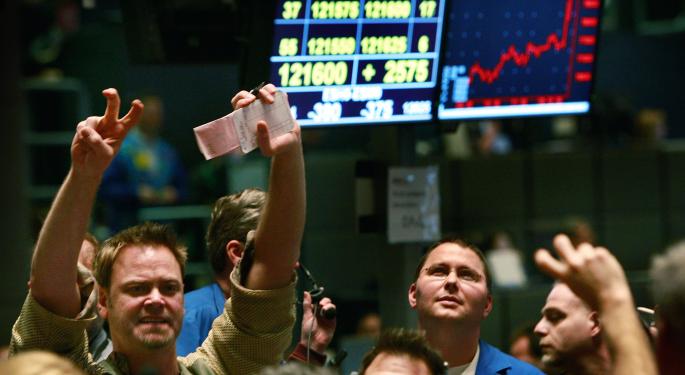 Lending Club's (NYSE: LC) recent success may provide positive performance insight to OnDeck Capital (NYSE: ONDK) as it prepares for its IPO debut on Wednesday, December 17.
These two companies are on the front of the alternative financing industry. Since the 2007-2008 financial crisis, banks have steered away from small loans to consumers and businesses in favor of larger asset backed financing opportunities.
20 years ago, Bill Gates gibed, "Retail banks are dinosaurs."
Today, consumers still wait in line to apply for loans at traditional banks like back in the 1990s, but lately it seems as if all that is about to change thanks to technology and rising rising loan demand.
The traditional loan process through banks is timely, clunky and doesn't always provide the borrower with the best results. OnDeck is the solution, creating an efficient and convenient way for small businesses to access capital.
How OnDeck Works
OnDeck's easy to use online platform allows small businesses to apply for a term loan or line of credit on its website. With its proprietary OnDeck Score, it provides a funding request within 10 minutes to 4 hours and transfer funds as quickly as the same day.
Traditional lenders can take up to four weeks to process loans. OnDeck's proprietary risk assessment algorithms and analytics collect and evaluate thousands of data points from different data sources to appraise the creditworthiness of small businesses quickly and correctly.
During repayment, the company collects a small fee from the borrower's checking account each day.
Related Link: What You Need To Know About Lending Club's IPO
OnDeck services short-terms loans to small and medium-sized businesses ranging from $5,000 to $250,000 maturing in three to 24 months. The company's borrowers include 700 industries such as restaurants, retailers and various service providers in all 50 states.
Using data from the FDIC, the company notes there were $178 billion business loan balances below $250,000 in the U.S. at the end of Q2. Consulting firm Oliver Wyman projects a potential $80 to $120 billion in demand for small-business lines of credit.
OnDeck's Specifics
OnDeck has originated more than 48,000 loans to 25,000 business owners totaling more than $1.7 billion since its 2007 inception. Even though OnDeck has yet to make a profit, net losses are declining and revenues more than doubled over last year.
The company reported net revenue of $107.6 million for the nine months ended September 30, up 156 percent from previous year. It had a net loss of $14.4 million, which is less than the $18.7 million loss over the same time period in 2013.
OnDeck increased its product portfolio by offering a line of credit option for $10,000 to $20,000. It earns interest on the outstanding balance and collects a monthly fee. The company began earning revenue in October 2013 by selling term loans to third-party institutional investors through its service OnDeck Marketplace. OnDeck's average loan size is $44,602 and average line of credit is $15,944. About 93 percent of OnDeck's revenue this year originated from interest payments on loans.
Business Model
OnDeck's lending model is a little differing from others in the alternative lending space. Other online lenders (Lending Club and Prosper) utilize a marketplace model to bring together lenders and borrowers and then takes a fee on the transaction. OnDeck differs by taking more risk as a balance sheet lender. Just like a bank, it needs capital to lend which it generally collects from a number of sources such as institutions, debt securities and from money made by charging interest.
Related Link: Metaldyne Performance IPO - A Shining Light For Automotives
Interest rates charged are considerably high, between 30 percent to 56 percent on an annualized basis, to help make up for some of the balance sheet risk associated with creating the loans. OnDeck also takes interest payments every day from the businesses it lends.
Dan Ciporin, a general partner at Canaan Brothers says, "If you're earning interest income, the goal is to get the cost of capital as low as possible and make a priority of a higher interest product going out." Among the company's backers include Institutional Venture Partners and Google Ventures.
Pricing Information
Alternative lending makes up a small fraction of loans in the United States today and with the very recent success of Lending Club, there is a certain level of legitimacy these IPOs create for the industry.
Proceeds of the offering will be used for marketing, working capital, data analytics improvement, and to fund loans made to customers.
OnDeck will list its shares on the New York Stock Exchange under the ticker, "ONDK."
Lead underwriters Morgan Stanley, Bank of America, and JP Morgan will offer 10 million shares and expect to price them between $16 and $18.
Disclosure: At the time of writing, the author holds no positions in any mentioned securities.
Posted-In: Bank of America JP Morgan Morgan StanleyNews IPOs Top Stories Trading Ideas Best of Benzinga
View Comments and Join the Discussion!