Bill Gross's 'Goodbye Letter' To PIMCO: She's Your Baby Now, Try Not To Screw It Up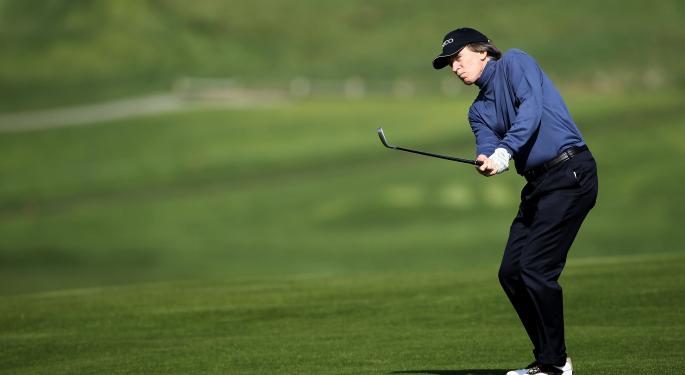 Editor's Note: The following excerpts are from Barry Ritholtz' column on Bloomberg View.
Bill Gross, the former chief investment officer of PIMCO, may have surprised some when he resigned from the company he founded nearly four decades ago to accept a position at Janus Capital.
Below are some highlights from what Ritholtz said could be Gross's goodbye letter.
"I co-founded PIMCO in 1971, starting with a mere $12 million in assets. Who could have imagined what the company would become during the ensuing 43 years? After four decades as founder, fund manager and mostly as CIO, I guided this firm to managing more than $1.97 trillion in client assets. When I sold the 70 percent stake not held by Pacific Life Insurance Co. to Allianz SE in 2000, the company had a value of $4.7 billion."
"Not too shabby a track record. I daresay I must have gotten one or two things right during that period."
Related Link The Bill Gross-PIMCO Saga: What The Blogosphere Thinks
Gross discussed the events leading up to his departure.
"There is a standard sequence of events for all insurrections, and this one was no different. It included the favored tactics: A public character assassination, the quiet intimations that I had lost it (erratic behavior, dark glasses at a presentation, an elegy to my cat Bob). Add to that a break with a trusted associate, which implied something nefarious about that behavior (How did Mohamed manage to resign from Pimco, yet stay employed at Allianz? I couldn't pull that one off)."
Gross must be familiar with the slang "haters going to hate," as he had some shocking departing words for his critics while offering no apologies or remorse.
"Many of you seemed to resent my annual compensation (Mohamed's too). I suspect you believed that a few hundred million dollars would be better placed in your collective hands."
Gross's final words: "She's your baby now. Try not to screw it up too badly."
Posted-In: Bill Gross Janus Capital PIMCOMovers & Shakers General Best of Benzinga
View Comments and Join the Discussion!