Could European Funds Offer An Opportunity Now?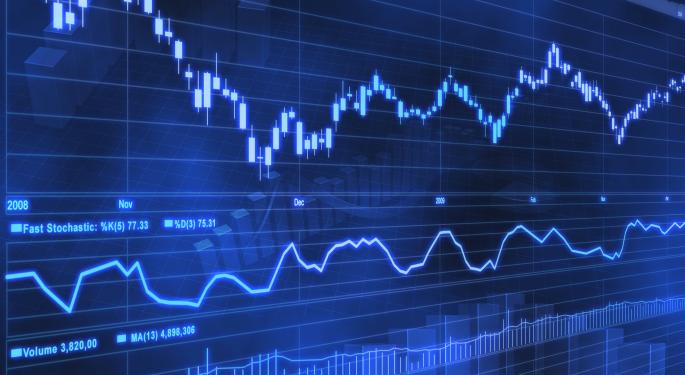 Relative to U.S. equity funds, European funds have turned in a fairly dismal performance over the past five years.
As an easy point of comparison, start with the performance of the Vanguard 500 Index Fund Admiral Class (MUTF: VFIAX). Its five-year return is 15.87 percent. The Vanguard European Stock Index Fund Investor Shares (MUTF: VEURX) has returned 7.33 percent during that time period.
There is ample room to speculate as to why that is. For several years, the European debt crisis scared off investors. These days, jitters about Ukraine and a slowing European economy may be keeping fund managers at bay.
Ultimately, the reasons aren't important; investors are good at inventing reasons to justify getting into or out of a particular asset class. The real question is: What kind of diversification do you need, and when should you enter a given investment?
Related Link: 2 Columbia Growth Funds Notch Impressive Three Month Performance
The European fund malaise could be viewed through two lenses. For the more bearish, the prolonged underperformance is a red flag. For those looking to enter at a good value, it could mean it's time to bargain shop.
To effectively gauge European funds against the S&P, it's best to examine funds holding large-cap European stocks. The Mutual European Fund Class A (MUTF: TEMIX) has an average market cap of $11.6 billion. Largest sector allocations are financial services, consumer and industrials.
Funds such as this are excellent vehicles for exposure to foreign stocks not available as U.S.-listed American Depositary Receipts (ADRs). The largest holdings are non-U.S.-listed firms, but the fund includes European-listed shares of companies also on U.S. exchanges including Vodafone Group PLC (NASDAQ: VOD), Royal Dutch Shell Plc (NYSE: RDSA), Novartis AG (NYSE: NVS) and BP PLC (NYSE: BP).
Note: The Franklin Mutual European Fund is actively managed, so it's not tracking an index, as the Vanguard 500 Index Fund is. For investors wanting large-cap European value, the Franklin fund may be worth a look. Its Net Asset Value is $24.02, and its expense ratio is 1.37 percent.
An indexed approach to European stocks is the Vanguard European Stock Index Fund. This fund tracks the FTSE Developed Europe index, and the average market cap of holdings is $10.4 billion. As a passive, rather than actively managed, its expense ratio is on the lower side, at 0.26 percent.
Here again, the fund invests in European-listed shares. However many of the top holdings are available as ADRs to U.S. investors. Top allocations include Nestle SA Reg Shs. Ser. B Spons (OTC: NSRGY), HSBC Holdings plc (NYSE: HSBC), Sanofi SA (NYSE: SNY), Banco Santander, SA (NYSE: SAN) and GlaxoSmithKline plc (NYSE: GSK).
The timing of an entry into an European fund depends upon one's own risk tolerance, and the current need to add diversification beyond U.S. large caps.
View Comments and Join the Discussion!
Posted-In: European mutual fundsTopics Top Stories Trading Ideas General Best of Benzinga