Euro Treads Water At $1.29 Ahead Of Fed Meeting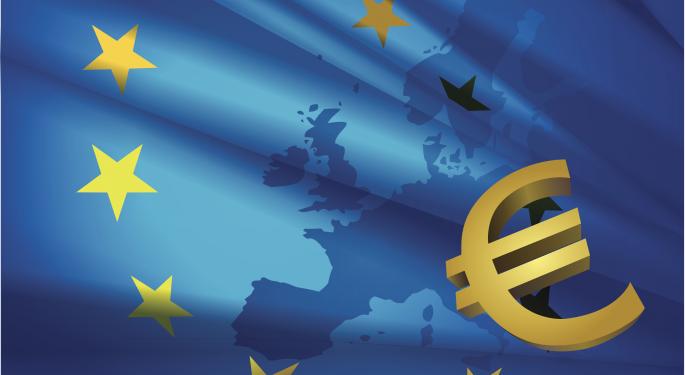 The euro was steady at $1.2921 at 10:00 GMT on Monday with several important economic reports set to be released later in the week. The common currency is likely to face further pressure as the week goes on with the Federal Reserve's monthly policy meeting expected to shed more light on the bank's plans for a rate hike.
The Fed is expected to continue tapering its asset buying program in September, as the bank attempts to ween the nation off of its easy money policy that helped kickstart the U.S. economy. However, the bank is struggling to decide when and how to raise interest rates, something that hasn't been done for more than eight years.
Fed Chair Janet Yellen has expressed concern about the pace of recovery in the labor market, but many believe that if the labor market improves faster than expected, a rate cut could come as early as the beginning of 2015.
Related Link: Brent Below $97 As Demand Falters
Meanwhile, the ECB moved in the opposite direction at its own policy meeting earlier this month, cutting its rates even further and revealing new programs designed to spur on lending. Reuters reported that the bank is expected to unveil more details about the program, which will include four-year loans that banks can take advantage of if they extend more credit to the bloc's businesses. The ECB is expected to offer around 400 billion euros, but analysts expect banks to take around 275 billion in loans.
The conflict in Ukraine is also weighing on markets as many worry that the nation's fragile ceasefire agreement will not continue to hold. Further sanctions from the United States and the EU are squeezing Russia's economy, but at the same time cutting down on the eurozone's transactions with its largest trading partner. Data reflecting business confidence across the bloc is expected to have plummeted in the wake of the new sanctions when Germany releases it's highly anticipated ZEW survey.
Posted-In: European Central Bank Federal ReserveEurozone Commodities Forex Global Federal Reserve Markets Best of Benzinga
View Comments and Join the Discussion!