A Sample Of Warren Buffett's Largest Profits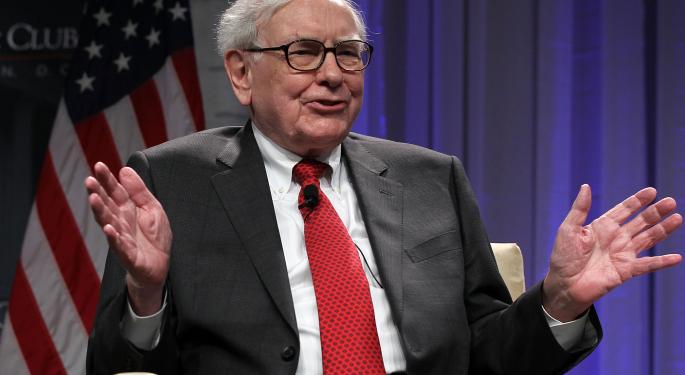 Warren Buffett's announcement that he will extend financing to Burger King Worldwide (NYSE: BKW) to finance its acquisition of Tim Hortons (NYSE: THI) may have come as a surprise given "The Oracle of Omaha's" prior comments on the U.S. tax system.
"It does get a little annoying when we see other people paying far lower tax rates while engaging in the same sorts of businesses that we engage in," Buffett told CNBC in May.
As it turns out, Buffett and his firm Berkshire Hathaway (NYSE: BRK-B) committed $3 billion of preferred equity financing for Burger King to continue engaging in the same business it previously engaged in -– just at a lower Canadian corporate tax rate.
Both Burger King and Tim Hortons confirmed Buffett will not assume a managerial role in the company. Bottom line, Buffett is involved in this deal to make money, a skill the billionaire investor has demonstrated to the investment community over the years.
Related: What You Need to Know About The Burger King/Tim Hortons Deal
Buffett's "buy and hold" investment style is no secret and best summarized by one of his quotes of wisdom: "Only buy something that you'd be perfectly happy to hold if the market shut down for ten years."
Buffett invests for the long term, unlike activist investors such as Carl Icahn who expect returns at a faster rate.
For example, in early 2014 Buffett announced a deal with Graham Holdings (formerly the Washington Post) to swap the majority of Buffett's 28 percent stake in the company for a TV station in Miami, some of the Berkshire shares Graham possesses and a few hundred million dollars in cash.
Buffett originally invested in the company back in 1973.
Posted-In: American Express Bank of America Berkshire Hathaway Burger KingHedge Funds Top Stories Trading Ideas General Best of Benzinga
View Comments and Join the Discussion!