Lionsgate Could Be Losing Billions To 'Hunger Games' Pirates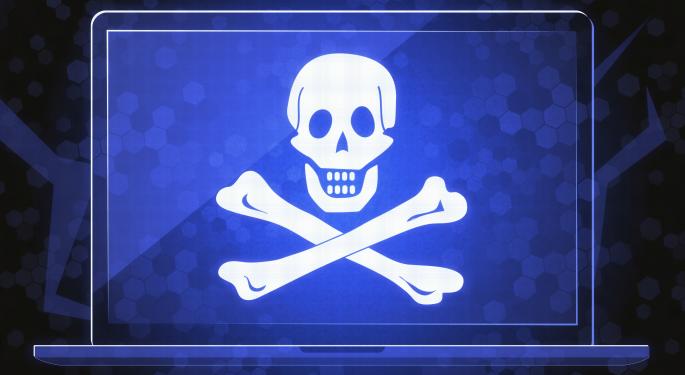 Moviegoers are hungry for The Hunger Games, but not everyone is willing to pay for a legal download.
Tru Optik, a startup that provides real-time and predictive audience intelligence for the media, entertainment and advertising industries, estimates that The Hunger Games: Catching Fire has an Unmonetized Demand of $1.79 billion. By comparison, the film earned $864 million at the box office.
Tru Optik (which defines "Unmonetized Demand" as "consumer demand and consumption for which revenue is not currently captured") revealed this finding in a new report, Digital Media Unmonetized Demand And Peer-To-Peer File Sharing. The report covers the first six months of 2014.
Hard Data
"It is the most comprehensive assessment of both peer-to-peer file-sharing and piracy that has ever been done," Tru Optik co-founder and CEO Andre Swanston told Benzinga.
Related Link: ABC's Hulu Strategy Could Cost Disney Millions Of Viewers
"There have been so many inaccurate assessments of peer-to-peer that have come out in the past, based either on tracker averaging, which is very inaccurate, or based on things like network bandwidth tracking. There's been so many misconceptions saying that file-sharing and digital media piracy are both in decline, and there's just no actual data to back up those assertions."
The Hunger Games: Catching Fire turned out be the most downloaded movie with 85.3 million peer-to-peer shares, which could be troubling news for Lionsgate (NYSE: LGF). That film was followed by Time Warner's (NYSE: TWX) Gravity (72.6 million downloads; $1.69 billion in Unmonetized Demand) and Sony's (NYSE: SNE) Captain Phillips (62 million downloads; $1.3b in UMD).
An Ongoing Problem
Tru Optik's findings did not surprise tech industry expert Jeff Kagan.
"Piracy has been a problem forever," Kagan told Benzinga. "It just seems to be getting worse rather than getting better. It threatens the entire economic model the worse it gets."
Kagan said that content producers are lucky if they can merely stay on top of piracy. "With this [study], it doesn't sound like we're staying on top of it at all," he added. "It seems like it's out of control. It's not getting any better. It's getting worse."
Related Link: HBO Is Losing Millions of Dollars to 'Game of Thrones' Pirates
Pirates Still Love Photoshop
As far as software downloads are concerned, Swanston was most surprised by how many people still download illegal copies of Adobe (NASDAQ: ADBE) Photoshop.
"Adobe has done a huge push over the last six months to a year in terms of this transition from box-based software to cloud-based subscriptions with Creative Cloud," said Swanston. "The stock has done well, they seem very happy with their subscriptions to the cloud solution."
Adobe has said that piracy declined after the Creative Cloud grew in popularity, but that may not be the case.
"We have the data, and there actually is no decrease in terms of the amount of piracy over the last six months," Swanston explained. "We've actually seen that, for some of their solutions, piracy was actually higher in June than it was in February or January. Adobe had no way to measure that, so it's really just a guesstimate."
Consequently, this could mean that Adobe merely converted its paying customers to paying subscribers.
"The thing that we were really shocked by is that there has not been that mitigating effect on piracy," Swanston added. "It led us to believe that maybe people that [were] normally purchasers of box-based solutions are now purchasing cloud-based solutions and the people that pirated are still pirating."
Disclosure: At the time of this writing, Louis Bedigian had no position in the equities mentioned in this report.
View Comments and Join the Discussion!
Posted-In: Adobe Andre Swanston comments Hunger Games Jeff KaganTopics Tech General Best of Benzinga