3 Companies Poised To Profit From Mexican Energy Reforms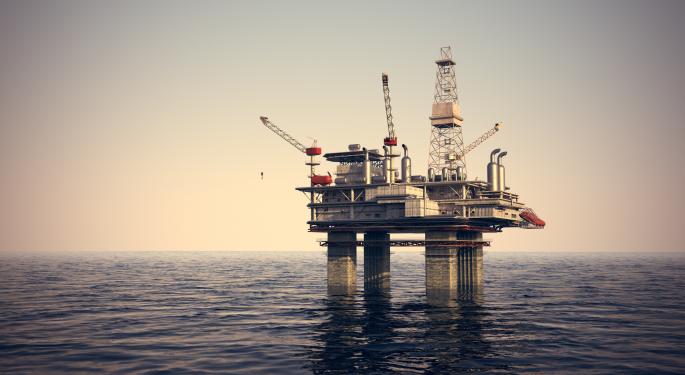 On Monday Mexican President Enrique Peña Nieto signed a package of energy reform laws designed to attract investment in the country's oil, gas and electricity sectors.
Reuters reported Thursday that Mexico's energy ministry had announced a Round One tender featuring 169 separate exploration blocks covering 28,500 square kilometers.
Pemex Still Rules
Despite the new law, Mexico's state-owned oil company, Pemex, would continue to have priority over other companies.
According to the Energy Ministry announcement, Pemex would receive the 83 percent of reserves requested earlier this year, but only 21 percent of oil and gas resources, versus the 31 percent it had asked for.
Unconventional And Deepwater Open Up
That would leave more complex areas, including unconventional and deepwater areas, for private and international players.
According to the announcement, those areas would include deepwater acreage in the southern portion of Mexico's territorial waters in the Gulf, reserves in the onshore Chicontepec basin, resources in onshore, shallow water and heavy oil fields, and resources in unconventional natural gas fields in the Sabinas basin.
Speculation has already begun about just which private companies might be most interested in bidding.
Related Link: The Oil Markets QE Premium Is Coming Out Of Price
Exxon
Bloomberg reported Thursday that Mexico has already made attractive overtures to Exxon Mobil Corp. (NYSE: XOM) in an effort to convince the company to bid on contracts for available oil.
One inducement involved a plan to lift restrictions on registration of contracts with the U.S. Securities and Exchange Commission. This, according to Mexico's Deputy Energy Minister Enrique Ochoa, would allow for the conversion of those values into volume, and thereby recognized on balance sheets. That, in turn, would make it easier for companies like Exxon to raise financing.
According to The Wall Street Journal an Exxon Mobil spokesman said, "We will pursue potential investment opportunities in Mexico that are competitive with other opportunities around the world."
Chevron
Although the company has so far declined to comment on Mexico's proposed plan to allow SEC registration, Chevron's (NYSE: CVX) interest in Mexican oil was already a matter of record.
Last May the company revealed partnership plans with Mexico regarding possible exploration in deep water, shallow water and/or shale deposits.
Chevron's oil production on the U.S. side of the Gulf of Mexico puts it at number three, behind Royal Dutch Shell (NYSE: RDS-A) (NYSE: RDS-B) and BP (NYSE: BP).
Royal Dutch Shell
Already a top oil producer in the Gulf of Mexico, Royal Dutch Shell, along with Exxon has been monitoring the legislative process in Mexico and was expected to compete for contracts with the Mexican government.
According to Reuters, Shell Mexico President Alberto De La Fuente said, "Mexico has created a solid framework to make the energy sector more competitive and attractive to private investment. We will review strategic opportunities in Mexico that could generate value for both our company and the country."
At the time of this writing, Jim Probasco had no position in any mentioned securities.
View Comments and Join the Discussion!
Posted-In: bp Chevron Exxon-Mobile Corp. Pemex ReutersTopics Media General Best of Benzinga