3 Ways 3D Printing Could Bring Manufacturing Back To America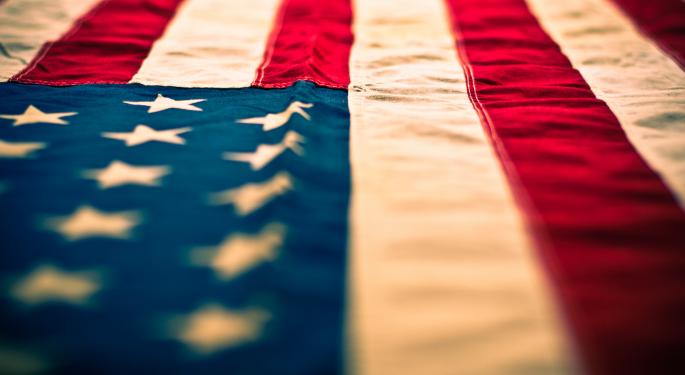 As far back as 2011, Forbes predicted 3D printing could eventually revive American manufacturing. One way this could happen would involve the transformation of manufacturing from large-scale factories to small design shops that favor American creativity.
Advantages would include specialization and personalization. One-size-fits-all would become a thing of the past. Made-to-order would rule the day. To achieve this, of course, made-to-order would have to be as cost effective to produce as one-size-fits-all.
1. Making 3D Printers Affordable
In order for 3D printing to replace –- at least in part -– large-scale manufacturing, printers would have to be affordable, efficient and fast. This would require a huge investment in what could be a speculative market.
Related Link: 5 Big Companies Seriously Investing In 3D Printing
One way to achieve that investment, tried and true, would be through the military. It so happens that the military is already on board. In everything from personalized 3D printed combat meals to 3D printed warheads and other types of weapons, the U.S. military has been making advances that could eventually produce counterparts in the civilian economy.
Stratasys (NASDAQ: SSYS) is one of several companies working with the military in the realm of 3D production and design.
2. The Software Solution
As it is with most hardware, 3D printers by themselves are useless. The software makes the machine perform useful tasks. Software must be designed that makes it easy for entrepreneurs and individuals to print products with minimal training.
Autodesk (NASDAQ: ADSK) has been a leader in the development of 3D software and is expected to be a frontrunner as 3D printing becomes more mainstream.
3. Meeting Changing Expectations
Fast, efficient and affordable 3D product printing would allow small businesses to meet the changing expectations of the consumer base. These expectations include adaptability, personalization, accessibility and economy.
For example, consumers would want to be able to walk into a hypothetical 3D clothing factory or store, select a piece of clothing on a mannequin and walk out minutes later with a custom-fitted garment that may include slight changes unique to that customer, all at a reasonable price.
Additional Advantages
Not every aspect of manufacturing lends itself to 3D printing. That does not mean 3D printing can't be a boon to traditional product creation.
In addition to creating prototypes quickly, 3D printing of seldom-needed components, on demand, could create efficiency that more than makes up for any advantages of manufacturing overseas.
In addition to companies already mentioned, others demonstrating innovation in 3D printing technology include 3D Systems, ExOne and Voxeljet AG.
At the time of this writing, Jim Probasco had no position in any mentioned securities.
Posted-In: 3D 3D Systems autodesk ExOneMovers & Shakers Topics Tech General Best of Benzinga
View Comments and Join the Discussion!