Do The iWatch And iTV Really Exist?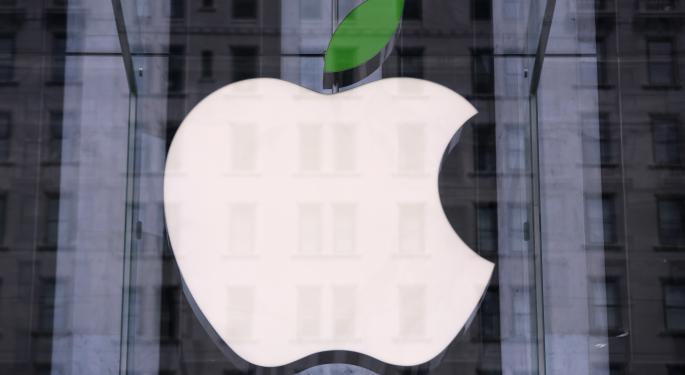 Apple (NASDAQ: AAPL) is thought to be developing a cornucopia of secret products that will change the world.
That may be true, but that doesn't mean the two most fabled devices -- the iWatch and iTV -- really exist.
It Came From…Where, Exactly?
The rumor mill is a strange beast. On December 27, 2012, a new rumor claimed that Apple had teamed up with Intel to develop its first smartwatch. The rumor claimed that the device would launch in 2013. Additional reports followed in 2013, fueling the idea that Apple was developing a watch.
Related Link: What if Apple's iWatch is Really a TV?
Soon enough, the rumor mill turned its attention to Apple's chief competitor: Samsung. The South Korean tech giant was thought to be developing a smartwatch to compete with the iWatch. Samsung unveiled the Galaxy Gear (its first wearable device) in September 2013. The company released another smartwatch in April 2014, followed by a third in July 2014.
Apple, however, has not released an iWatch.
TV Time
The iWatch rumors are similar to those of Apple's illustrious and mysterious television set. Built with a high resolution display (which would have cost $25,000 two years ago) and other bells and whistles, iTV was expected to be the ultimate home entertainment device. Many of the rumored concepts -- including apps, voice control and motion control -- eventually appeared in Samsung's smart TVs.
The same thing happened after rumors claimed that Apple was developing a 12-inch tablet. Shortly after that rumor first surfaced, another rumor claimed that Samsung was also developing a large tablet. Once again, Samsung delivered a product that matched the rumor -- Apple did not.
The Reports Keep Coming
Apple has hired at least three people who worked on Nike's FuelBand. The company also hired TAG Heuer's VP of Sales and Retail, Patrick Pruniaux. TAG Heuer is a watchmaker. Could that mean something?
Maybe -- maybe not.
When the Mac maker hired Burberry CEO Angela Ahrendts, no one thought this had anything to do with Apple's desire to produce shoes and trench coats. No one started any iBoot or iApparel rumors. Instead, analysts and bloggers assumed that Ahrendts was brought on because Apple valued her expertise in the retail sector -- not because the company planned to release a new product.
Pruniaux's appointment might seem a little too specific to deny the iWatch connection, but it is wholly possible that Apple did not hire him to build an iWatch.
Analysts also aren't helping much. The press is bombarded with new reports that make it sound as if these unannounced Apple products actually exist. The iWatch hasn't been officially announced, but one analyst reports that the device has been delayed from September to November. Bear in mind that the original (rumored) iWatch release date was fall 2013.
If all of the rumors are true, that means Apple has delayed its release not once but twice.
Better Products Ahead?
Consumers might be disappointed to hear that the iWatch and iTV may not exist. But there could be a silver lining.
If Apple wanted to hire the kind of talent it would take to build those devices, maybe it's because the company wants to build something entirely different. The product(s) might contain similarities, but could be vastly different from a watch or TV. That might be wishful thinking, but after waiting three years for a television set that never came, investors may want to believe that something better is around the corner.
Disclosure: At the time of this writing, Louis Bedigian had no position in the equities mentioned in this report.
Posted-In: Apple Apple Television Apple TV iTV iWatchRumors Tech Best of Benzinga
View Comments and Join the Discussion!