Revealed: Pentagon Spent Millions Conducting Social Media Research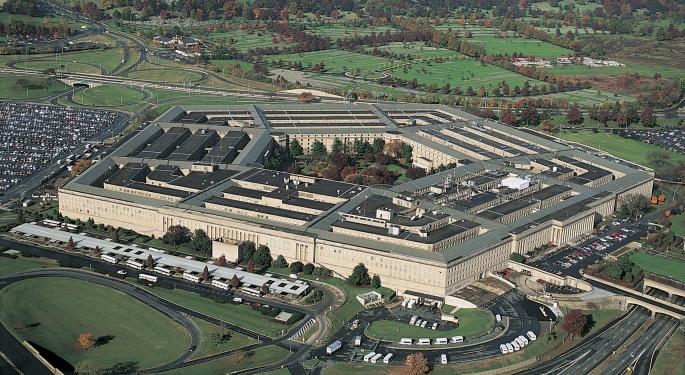 Facebook (NASDAQ: FB) isn't the only entity involved in social media research. The Guardian revealed Tuesday that the U.S. military's Defense Advanced Research Projects Agency (DARPA) recorded and analyzed Twitter (NYSE: TWTR) activity as part of a program to understand the influence of social media on users.
Subjects studied included everything from activists involved in both the Occupy and Middle East protests as well as tweets sent by Lady Gaga and Justin Bieber. The Defense Department spent millions of dollars on the research it considered "essential to US interests" The Guardian reported.
In addition to Twitter, other social media involved in the research included Facebook, Pinterest, and Kickstarter. Several of the Department of Defense studies, The Guardian said, involved sending messages to unwitting participants to study how they responded. That tactic was eerily similar to the "emotion-based" research conducted by Facebook for which Facebook CEO Sheryl Sandberg later apologized.
Related Link: The One Thing Facebook Got Wrong When Manipulating Users' Emotions
DARPA was established in 1958 and bears overall responsibility for technology research for the U.S. military. The program under which social media research has been conducted is called SMISC (Social Media In Strategic Communication) and was launched in 2011.
The purpose of SMISC, according to DARPA is "to develop a new science of social networks built on an emerging technology base."
SMISC social media research programs linked to on the DARPA website included studies designed to assess relationships between different people on social networks by analyzing frequency, tone, and the types of interactions they had.
As The Guardian noted, such assessment could be useful in analyzing phone metadata collected by the government and revealed by Edward Snowden.
Other projects described by DARPA involved direct interaction with users of social media. One study was designed to spread information on Twitter by identifying and engaging complete strangers.
In its own defense, DARPA told The Guardian, "Social media is changing the way people inform themselves, share ideas, and organize themselves into interest groups, including some that aim to harm the United States. DARPA supports academic research that seeks to understand some of these dynamics through analyses of publicly available discussions conducted on social media platforms."
Despite the unusual nature of some elements of DARPA funded social media research, including the analysis of celebrity tweets, Mashable noted that so far no evidence has surfaced to indicate any of the DARPA research conducted so far violated ethical rules or intentionally tried to manipulate social media users.
At the time of this writing, Jim Probasco had no position in any mentioned securities.
View Comments and Join the Discussion!
Posted-In: DARPA Department of Defense Edward Snowden Facebook Justin BieberPolitics Tech General Best of Benzinga