Cloudian Raises $24 Million As Cloud Storage Becomes 'Really Exciting Again'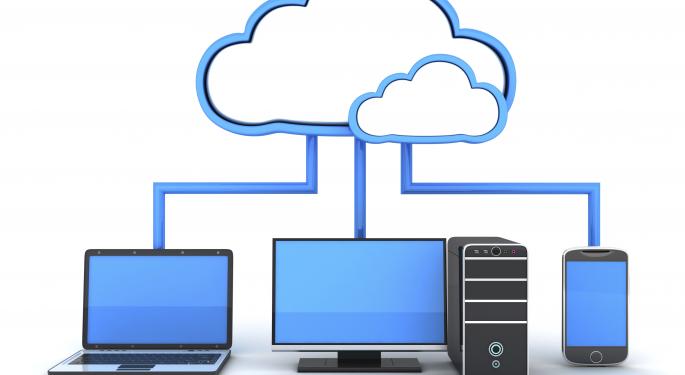 INCJ and Fidelity Growth Partners join Intel Capital (NASDAQ: INTC) and other existing shareholders to support Cloudian's growth.
As the name suggests, Cloudian is another startup that is taking advantage of the cloud.
"We are an enterprise storage startup based in the Valley," Michael Tso, co-founder and CEO of Cloudian, told Benzinga. "We have strong backing from Goldman Sachs, Intel and this round we're adding INCJ and Fidelity."
Cloudian's latest raise ($24 million) is the company's biggest yet, bringing the grand total to $44 million.
"As a founder, it's always a difficult trade-off," Tso said of his decision to raise additional funds. "But we really have a lot of passion and commitment to this market."
Related Link: Intel-Backed Startup Builds Revolutionary Motion Controller Without Cameras Or Wires
Not So Boring
If you think that cloud storage is a boring topic, you're not alone: Tso feels the same way.
"If you look at storage, it's been kind of boring for the last 10 years," he said. "It's starting to get really exciting again."
Tso pointed to firms like Amazon, Google and Microsoft. When big companies enter a space, it can have a reinvigorating effect.
"We are very excited," said Tso. "We have a number of things coming up. We have some major product announcements that'll come at the end of September. We had a lot of customers through the first six months of the year and we're seeing a lot of momentum."
Public Vs. Private
With so much money at stake, one might assume that some (or all) of the investors are hoping for a big exit.
"In terms of an IPO, it's really going to depend on the timing of the market," Tso explained. "There's a lot of factors. One of the reasons why we chose to work with this set of investors is that they all have fairly long kind of timelines and are pretty flexible and are extremely deep-pocketed."
Thus, if Cloudian needs more money in the interim, the company doesn't have to go public. Instead, Tso can turn to his existing pool of investors.
Disclosure: At the time of this writing, Louis Bedigian had no position in the equities mentioned in this report.
Posted-In: Cloudian comment Fidelity Growth Partners Goldman Sachs INCJSuccess Stories Startups Tech Best of Benzinga
View Comments and Join the Discussion!