MaryJane Group CEO Joel Schneider Discusses The Cannabis Hospitality Business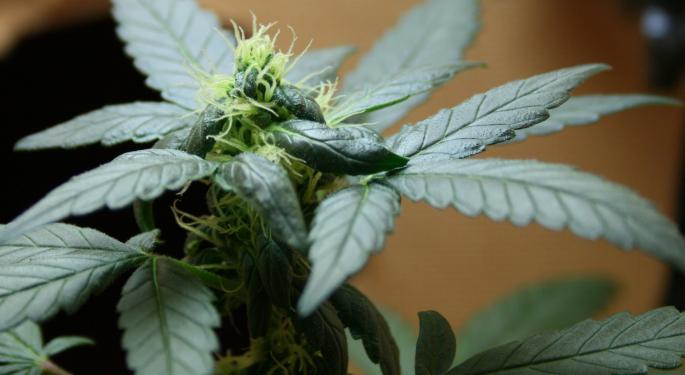 For all the talk about marijuana as a business, it's still a business geared towards people enjoying themselves. And the MaryJane Group (OTC: MJMJ) considers itself the cannabis industry's leading hospitality firm.
The company provides Colorado-based businesses with marketing, advertising and entertainment services geared towards recreational marijuana users through several wholly-owned subsidiaries; this includes a cannabis-friendly bed-and-breakfast hotel in Denver (it's still illegal to smoke marijuana in public in Colorado), cannabis industry tours and its marijuana-oriented glassworks facility.
Benzinga spoke with Joel Schneider, the MaryJane Group's president and CEO, at last week's Weedstock conference event in Denver, presented by Marketfy.
Related Link: O.pen Vape And The Art of Advertising To Cannabis Consumers
What's your hotel's business plan?
What Colorado failed to do is provide places for people to smoke. So we have a 2,500-square-foot patio connected to the [hotel]. And actually my guests, they asked for it, because they love the whole social aspect of it. When someone stays in my place and they smoke, they're not smoking by themselves in a room, they're smoking downstairs in a living room with others.
Everyone has that same, one common thread, and that's marijuana.
Talk a bit about your background.
I'm a securities lawyer. I've practiced securities law for 30 years, since 1984, when I graduated California Wesleyan School of Law. I've seen companies raise money, I've seen companies crash and burn.
I've always been in the small cap market. And about two years ago when I was introduced to marijuana, the vertical integration stages that were happening out here, I realized the business model worked and I realized we were going "rec" [legalized recreational sales of cannabis].
So I've been just waiting. And come February 6, right after the Super Bowl, I was able to get a cheap enough flight to get out here, and I came out here for the purpose of lending money, for the medicinal guys to go to rec.
My other side of it was social lounges. I've been to Amsterdam six times, and I know that you just don't buy [marijuana] - you bought it to use it. So you got to have a safe place to use it. You don't have to stick a towel under a hotel door.
Has the SEC warning affected you?
I voluntarily spoke to FINRA; the SEC knows who I am, I've been practicing in front of them for 30 years, and I've never had an issue with the Commission. So I did this, I'm only doing it the right way. Just like in the dot-coms, the b-to-b days, people come up with bulls**t. Smoke and mirrors, they try to get money to raise, the blow, they pump-and-dump the stock. The next thing, these guys are on to the next deal.
I'm here for the long term.
Posted-In: bed and breakfast HospitalityTravel Restaurants Startups Small Business Interview General Best of Benzinga
View Comments and Join the Discussion!