Consulting Analyst Ann Logue Talks 'Day Trading For Dummies'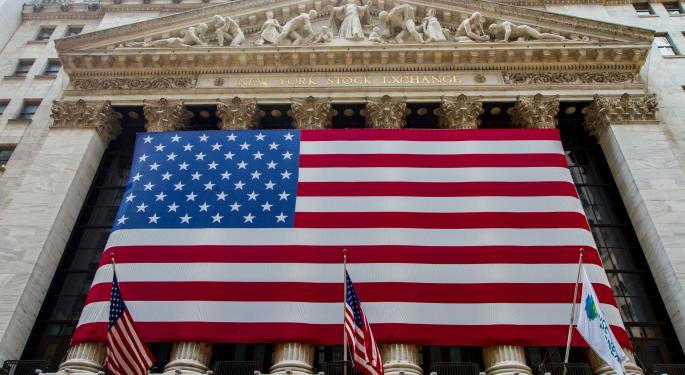 Day trading is a business.
At least that's how freelance writer and consulting analyst Ann Logue wants people to see it. Logue is the author of 'Day Trading For Dummies,' and she was recently a guest on Benzinga's #PreMarket Prep to discuss the newest edition of her book.
"(Day trading) is a great way to make a living, but it is most definitely not for everyone," she said. "And so a big part of my book was helping people figure out which person they are and to have them avoid making really expensive mistakes."
People do make really expensive mistakes. Ann lives in Chicago and knows a lot of successful traders. Day trading suites them, she said, and they love it. But it's still not for everyone.
Infomercials and pop-up adds can make it seem easy, Logue said, and it can be for some people. If you are going to be successful, she said, you need to think about how you are going to track your performance, manage your risk, and set your limits every day and every trade so that you are going to be around to trade tomorrow.
Big changes over small time periods
The first edition of her book came out in 2008, and the third edition was just released this year. Logue said a lot of things have changed since then.
"Besides the whole turmoil in the financial market, I think the increased presence of the automated trading, and the increased role of dark pools has had a huge effect on what kind of strategies people can use," she said.
In addition to dark pools, the new edition of Logue's book talks about high frequency trading. Both of those things make it a lot more difficult for independent traders to participate in certain markets, Logue said.
Related Link: TheStreet's David Peltier On Investing In Stocks Under $10, Picking Dividends And Apple
But she still thinks there is a place in the market for real day traders because of changes in regulations that are starting to affect high frequency trading. It may cycle back, she said, because opportunities for the biggest computer traders are diminishing. At the same time, firms are starting to question whether or not having millisecond advantages are really going to make a difference. She thinks both of those might cause a slight normalization in the market.
"I think allowing some time for an idea to play out and looking less for really short-term inefficiencies and more for trends playing out over the course of a day is going to be a better strategy," she said.
Michael Lewis and rigged markets
The high frequency traders are making it more difficult to trade in the higher price stocks, Logue said, because they are looking for volume. She said that betting on inefficiencies in milliseconds of trading almost starts to take the part of gambling, since it's really hard to figure out if there will be one for such a short term. This is where changes in regulation and dark pools are starting to come into play about whether or not some of those inefficiencies are manufactured, she said.
Logue said she thinks the market is rigged against the little guy.
"I think there is so much day trade based on finding inefficiencies, and it becomes too difficult to find them with the kinds of equipment that most traders have," she said.
A lot of what Michael Lewis says in his book was not necessarily new to a lot of people, Logue said, and she was surprised that so many people were stunned by what he asserted.
Logue's advice for traders
Approach it like a business. Even if you're only trading for an hour, approach it like a part-time job where you have specific hours and limits.
Have a system for sizing your trades and setting your limits. "The system you choose may depend on your personality or may depend on the assets that you trade, but having that discipline is the key," she said.
Have a system for evaluating your trades. Whether it's a cheap notebook or online diary, it's important to keep some sort of trading diary to see how you respond to different factors in the market and what types of trades are working for you. "There is a psychological element to this," she said. "Some people are going to find certain trading systems work better for them than others."
Check out the full interview here:

View Comments and Join the Discussion!
Posted-In: Ann Logue Automated Trading Benzinga #PreMarket Prep Dark Pools day tradingNews Interview General Best of Benzinga