Sources: Box Now Planning July Or August IPO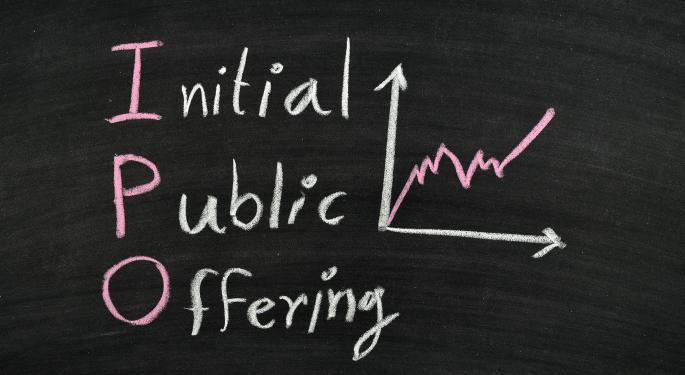 Cloud storage company Box will arrive late to its own IPO party, but it will arrive. At least that's according to sources who spoke with Re/Code Thursday. In addition, those same sources said the company was not for sale. Period.
According to the sources, Box hopes to complete its initial public offering sometime in July or August following a plan that has never wavered and has never entertained a scenario that didn't include an IPO. This statement comes in spite of persistent rumors that the company is ripe for acquisition.
Box's original IPO plans were derailed by a drop in the value of shares of cloud software companies just before the company's initial March 24 S-1 filing. At that time, the cloud sector lost almost a third of its value, causing Box to put its plans on hold.
Related Link: Box Files For Initial Public Offering
Since then, recovery in the sector as well as several successful IPOs, including Zendesk (NYSE: ZEN), Mobile Iron (NASDAQ: MOBL) and Arista Networks (NYSE: ANET), have provided impetus for Box to dust off and update its initial S-1 filing to include financials from this past April.
To underscore the recovery factor,Re/Code reported that an index of 37 publicly traded cloud companies tracked by Bessemer Venture Partners, including Salesforce.com (NYSE: CRM), Workday (NYSE: WDAY), LinkedIn (NYSE: LNKD) and Netsuite (NYSE: N) have risen more than 11 percent since May.
Re/Code sources did indicate that Box could conceivably delay its IPO again while seeking additional private funding, but only if the cloud sector experienced a repeat of the significant turmoil that took place in March.
In addition to Box, the Silicon Valley Business Journal said eight other Bay area startups were set to initiate IPOs soon.
Among them, San Mateo-based GoPro, an action camera maker, and KineMed, a biotech pharmaceutical company from Emeryville, California were expected to launch IPOs at the end of June.
Related Link: House Judiciary Committee Marks Up Internet Tax Freedom Bill
Online cloud-based file-sharing firms like Box and rival Dropbox have become attractive from an IPO perspective because they have shown they could fill a need for both individuals and enterprise to be able to share and modify large files instantly.
Unfortunately, a service that fills a need also invites competition, which has come from the likes of Google (NASDAQ: GOOG)(NASDAQ: GOOGL), Microsoft (NASDAQ: MSFT) and others.
In order to succeed, Box would have to demonstrate it could compete with larger, more well funded companies. For smaller entities like Box, NDTV Gadgets suggested one solution could be a move into high-end file security.
At the time of this writing, Jim Probasco had no position in any mentioned securities.
View Comments and Join the Discussion!
Posted-In: Arista Networks Box DropboxNews Topics IPOs Tech General Best of Benzinga