IPO Lookout: IPOs For The Week Of June 9 - Is It Enough?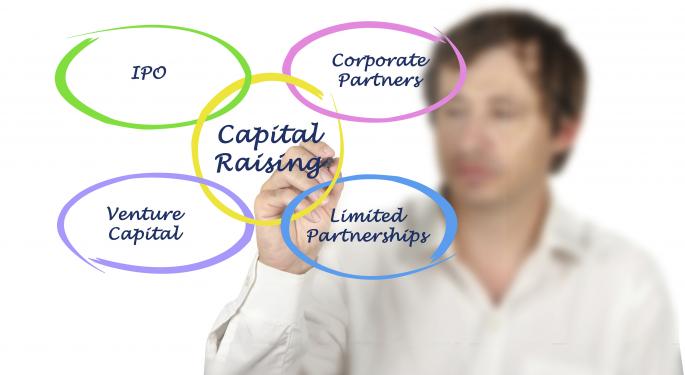 Despite a slowdown in initial public offering activity, companies in 2014 have raised $23.7 billion through 117 offerings. That's a 52 percent increase in new issues and a 38 percent increase in proceeds raised.
While the offerings have been weak, it might be too early to call an end to the flurry of IPO activity.
For the week of June 9, seven companies expect to raise $1.7 billion through IPOs. The majority of proceeds will go to the two largest issues, Abengoa Yield (NASDAQ: ABY) and Memorial Resource Development (NASDAQ: MRD).
Related Link: Resonant Reverberates With Investors On Big First Day
Abengoa Yield's primary purpose is to be the vehicle that Abengoa, S.A. will own and manage energy properties through. The company believes it has a low-cost business model that will allow them to enjoy low costs through scale and diversity. This will allow it to take advantage of global trends in the energy and power generation sectors.
Once the offering is complete, the company will own 11 assets, capable of producing 710 megawatts of renewable energy, 300 MW of conventional power and over 1,000 miles of electric transmission lines.
The company intends to distribute all proceeds except for $30 million, of which it intends to, "strengthen our liquidity position, to Abengoa." If the offering goes through as planned, Abengoa looks to raise $600 million. After the deal is closed, the company will pass through 90 percent of its income to shareholders and have roughly $2.8 billion in debt.
Abengoa will issue 23.1 million shares between $25 and $27 per share through underwriters Citigroup and Bank of America.
Memorial Resource Development is a company that focuses on natural gas and oil exploration, development and acquisition. Memorial Resource intends to create value for shareholders by deploying its sizable horizontal drilling inventory in the Terryville Complex in Northern Louisiana. Based on its experience and the history of the area, the company believes it is capable of continuing to generate high returns.
According to its filing, the company will redeem some of its outstanding debts and former management members. It will also repay any debt from the former management and also pay costs associated with its new credit revolver. After completing the offer, Memorial Resource will have $1.6 billion of outstanding debt. Last year, the company made a profit, generating $11.8 million in after-tax earnings.
Currently, Memorial Resource will sell 36 million shares between $16 and $18. Underwriters are Citigroup, Barclays, Bank of America Merrill Lynch, BMO, Goldman Sachs, Raymond James, RBC Capital and Wells Fargo.
With these two new issues being big, but not huge, will it be enough to keep investors coming back to the IPO well? Or is this the beginning of the end of the IPO gravy train from earlier this year?
JD.com (NASDAQ: JD) soldiered on after its IPO debuted 12 days ago, but so many have fallen from grace after opening. Weibo (NASDAQ: WB) is slowly eroding in value since snagging an intraday high of $24.48 on its first day of trading.
Other offerings for the week of June 9
Disclosure: At the time of this writing, the author holds no positions in the mentioned securities.
Posted-In: News Previews IPOs Trading Ideas Best of Benzinga
View Comments and Join the Discussion!