Josh Linkner's New Book Talks The Key To Survival & The City Of Detroit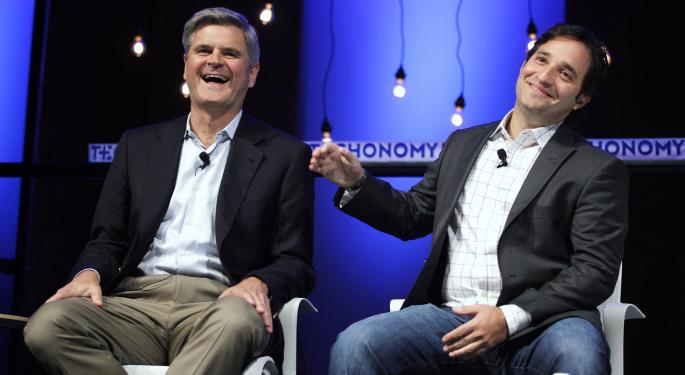 Detroit Venture Partners CEO, ePrize founder and jazz guitar lover Josh Linkner knows that reinvention is key to survival.
Linkner has reinvented himself on a number of occasions. He went from pumping gas at age 13 to playing guitar professionally as a young adult.
He even launched his first company at the age of 20.
To win in today's intensely competitive landscape, Linkner told Benzinga that it's imperative to remain in a state of constant reinvention.
"The best of the best embrace the concept of proactively reinventing early and often, instead of waiting to respond to some negative setback," he said.
By the time most organizations attempt a turnaround effort, they are only able to regain their former leadership position a mere 10 percent of the time.
To help companies and people stay competitive and reinvent themselves, Linkner has combined years of research to create a step-by-step process in his new book, The Road to Reinvention: How to Drive Disruption and Accelerate Transformation.
"Studying countless organizations and people that ultimately succeeded or failed based on their willingness to embrace the reinvention philosophy was stark," Linkner said.
He said his inspiration for the book was the the number of once-great organizations that squandered their leadership position and were disrupted by innovations of others.
He was also moved by the story of his own city. From being Fort Pontchartrain du Détroit to the Motor City, Detroit has reincarnated itself a number of times.
Related: How One Entrepreneur Reuses Detroit's Devastated Homes
"Our city prospered when we reinvented from a fur trading town to manufacturing," Linkner said. "However, when we became complacent and felt untouchable, our city crumbled."
Linkner also mentioned that the city is in the midst of "tremendous" positive reinvention.
Detroit's challenges were easily avoidable, he said. He wants people to learn from the city's experience so that others won't face the same fate.
Posted-In: Detroit Detroit Venture Partners entrepreneurEntrepreneurship Success Stories Startups Interview General Best of Benzinga
View Comments and Join the Discussion!